Planning a long-distance off-road trip can be exhilarating, but it's also important to have the right gear and know how to use it. Whether you're riding on trails or across the wild countryside, a good overland GPS can make all the difference.
In this blog post, we'll discuss the best Overland GPS, what to look for in a good overland GPS, and answer some of the most common questions riders have. We'll also provide tips on other gear you might want to take along and some advice on preparing for a long-distance off-road trip. So read on, and start planning your dream off-road adventure!
Before you continue, you can check out more articles about Overlanding in this article: GPS for Overlanding – A Guide
---
Best Overland GPS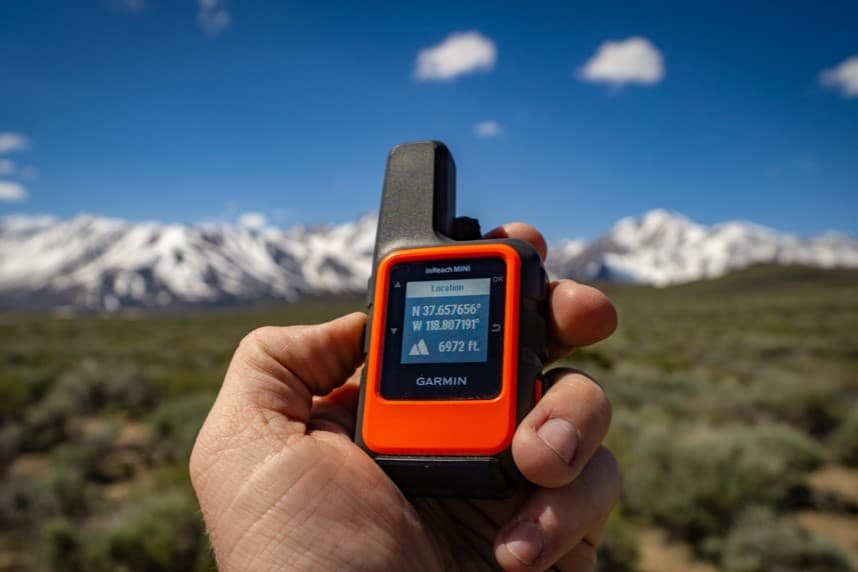 Garmin Overlander
The Garmin Overlander is a great GPS unit for Overlanding. It has been heavily promoted as the greatest GPS for Overlanding, and has some cool incorporated capabilities. You must determine whether the device is worthwhile for you.
It certainly checks off some of the necessary boxes for a great Overlanding GPS device. To begin with, depending on the store you purchase the gadget from, it comes preconfigured with topographic maps of North and South America, Europe, the Middle East, Africa, Australia, AND New Zealand. For months to come, whether you are Overlanding within your own state or across continents, it will be nearly ready to go.
PROs
Out of the package and ready to use
robust design
top of the line for road navigation
The internal storage of 64 GB
Gators that pitch and roll
CONs
The technology makes downloading maps a terrible hassle.
It is difficult to change between map views.
Price
Hema HX-1 Navigator
Due to its exceptionally accurate maps and pertinent POIs for that continent, the Hema HX-1 Navigator is quite well-liked in Australia. We believe Garmin aimed for the US market and was inspired by the Hema Navigator.
Because the Hema gadget is specifically made for off-roading, moving between map views and downloading additional maps or POIs is simple, and there is plenty of room with an additional SD card installed.
It offers all the additional features you would anticipate from a good GPS device, including the ability to add waypoints, trace your journey, and perform on-road navigation.
There are some very dissatisfied customers out there who are citing overheating, a poor battery life where it expands and cracks the case after a few months of use, bugs where the device doesn't switch off when turning off the car and it lacks a manual button, and the device switching between day and night mode randomly or getting stuck in a certain mode.
Even though it's difficult for me to independently verify these claims from across the globe, it's still wise to be aware of them before investing in a costly device with high hopes. Before switching to a specific device, you may also download the HEMA app to any tablet or phone and test it out.
PROs
It's simple to change between map views.
The device makes it simple to download maps.
Reasonable road navigation
built-in rear-facing camera
CONs
Outside of Australia, not for sale
slower to operate than a Garmin
Before leaving, you must download maps while connected to wifi.
Price
Magellan TRX7 CS Off-Road and Trail GPS
designed in the USA, while the parent firm, which also owns the Mio and Navman GPS brands, is based in Taiwan. A tough off-road GPS gadget, the TRX7 CS will take you into the vast outdoors and off the beaten path. On TRX Trailhead, thousands of preloaded routes collected from other users are included with it.
The TRX7 CS instantly begins breadcrumbing your track in addition to the regular GPS functions, which I find to be incredibly amazing and useful.
The TR(X)7 model comes in 5 variations, so be sure to double-check the one you're purchasing and what it offers.
PROs
waterproof AND robust design
trailheads loaded
Trails are simple to download from the website.
the crumbs of bread
CONs
Available only in the USA
Neither on-road nor
The pre-loaded maps do not include all trails.
Lowrance Elite-7 Ti2 Multifunction Off Road GPS
When the marine capabilities are turned off, the Lowrance Elite-7 Ti2 is marketed in the USA as an offroad GPS. The Lowrance Elite-7 Ti2 was initially designed as a fish plotter for boat use. As a result, this design will be the most durable of all of them because the ocean is a hard environment and only the strongest materials should be used to create anything that must survive there.
There isn't a lot of information available on how to utilize it for off-roading because it isn't that well-known internet. It appears to offer every essential feature you would desire in an offroad GPS.
Although the Lawrence is offered for sale as a fish plotter in Europe, I'm not sure if you could use it as an off-road GPS system and load European maps onto it.
Other than that, I suspect it might not be the most user-friendly device available, but as it's not a common choice, there aren't many instructions or videos available to show you how to use it for offroading.
PROs
Waterproof AND robust design
superior materials
CONs
Only available as an off-road vehicle in the USA.
only has US Inland Basemap installed when purchased.
Neither on-road nor
---
What to Look for in a GPS
You should select a GPS for Overlanding that will provide you with the greatest answers to your particular problems. Even if there are a number of characteristics you might like, you should also take into account the following features for your upcoming GPS.
Reliable Maps
Accurate topographic and map information should be your first priority. You will obviously require this when hunting for your GPS.
The most important thing to keep in mind is that you require a GPS that will display unsealed roads, contour lines, and even geographical points that can provide a problem for you. When you approach bodies of water or other hazards too closely, a decent GPS will provide alerts.
Interest Points
Consider your sleeping arrangements and rest stops while selecting a GPS. You'll need a system that will indicate the locations of these points of interest along your path.
Find a GPS that can direct you to good campsites, rest areas, viewpoints, RV parks, and food stops. It should also be able to show you where to stop for fuel and where to use the restroom. You can find the most secure route to your designation by using a GPS that can show you these things.
Waypoint Memory and Tracking
This function is crucial since it will protect you in case you become disoriented. This allows you to designate a beginning place, and if you get lost, all you have to do is press a button to have the GPS guide you back there.
A good GPS will be equipped with adequate memory to store at least 500 waypoints, 200 routes, and 2,000 tracklogs that can be downloaded into a computer.
This function is important for safety and will also let you save your favorite trails so you can access them later. Additionally, you can mark scenic locations that you liked so that you can go back to them in the future.
---
Why Do Overlanders Need A GPS
For years, people traveled overland without a GPS. Why is one needed right now? Well, since it will greatly simplify your life off the road.
Easier Route To Your Destination
Overlanding, according to some, is all about the journey and not the final goal. The likelihood is that you do, however, have a certain location in mind. It will probably be a far-off location, requiring you to travel across large stretches of terrain.
You Won't Probably Get Lost
Any overlander would tell you that getting lost is inevitable. It occurs. Even when searching for significant landmarks while driving, some locations can be confusing.
When you are lost, your GPS can be turned on even if it is off most of the time. Once you have a general notion of where you are, you can retrace your steps.
Can Easily Communicate Destination
Though it's hoped that it never does, you should constantly prepare for the worst.
It can be dangerous to overland. You never know when your automobile might break down in the wilderness. You might get hurt, for example.
---
What Qualities Should An Overland GPS Have
A GPS intended for Overlanding expeditions should preferably contain a lot of functions. There are too many to list here. Therefore, we made the decision to list the absolute "must-haves."
These features are so helpful that we wouldn't even consider a GPS that didn't have them.
Geological maps
When looking for the best GPS for Overlanding, this is the key feature. Topographic maps are necessary.
Most of your time will be spent off-road. You must have the ability to read the terrain. If you continue moving forward, you must be able to see if there will be any obstacles (such as significant hills or densely wooded areas).
Ability To Add Own Maps
You may upload your own maps to the greatest GPS devices. This will make it simple for you to update areas with less extensive coverage.
Many of the maps available for download will be much more accurate and detailed than anything you can get on a GPS.
Additionally, you'll need to make sure the GPS has adequate extra storage space for those extra maps.
Road Maps
Off-road driving isn't always an option. Therefore, a GPS with integrated road maps is a necessity. It will spare you from needing two different GPS systems.
Thankfully, this isn't as big of a deal as it once was. Most GPS units intended for Overlanding should come with built-in road maps.
Durability
The continual vibrations of Overlanding will be too much for a standard GPS to handle. For this reason, you must spend money on a high-quality system. You must make an investment in something durable to withstand the jolts and scrapes of rough roads.
Your lifeline is going to be that GPS. You definitely don't want it to have vibrated itself to death.
Waterproof
If you are traveling by car or truck, this might not be a pressing "need." However, you must purchase a waterproof GPS if you are riding a motorcycle or an ATV.
Logging Routes
One of our favorite activities when traveling overland is to look back at our previously traveled paths. It enables us to choose our next course of action.
It is a true blessing to have a GPS that follows your trip. It's excellent to be able to see where you're going, important landmarks, potential camping areas, etc. It enables you to confirm that you have thoroughly examined a location.
Route Planning
We are aware that some people will travel wherever the roads—or lack thereof—may lead. Overall, this is fantastic. But many people also enjoy traveling a certain path.
A solid route planning system will help you get to where you need to be, perhaps because they have their eyes on an awesome destination or landmark.
Ease of Use
Nobody likes to waste time tinkering with their GPS for a long time. They want to take pleasure in driving. This indicates that you should choose a GPS that is simple to use.
---
Conclusion
If you're looking for the best overland GPS for your motorcycle rides and explorations, you'll want to make sure to consider the features and specs listed above. By doing so, you'll be able to find the best device for your needs and enjoy your off-road adventures to the fullest!
Do you wish to do something different to express your affection? Our great uncle mug is the perfect place to start. This pottery may be used in the microwave and dishwasher, as well as being walked down the aisle as a gift.