As Overlanding has become increasingly popular, so too has the need for a good overland GPS system. Choosing the wrong overland GPS system can lead to frustrating navigation and wasted time.
This blog post will help you choose the best Overlanding GPS system for your needs, based on factors like price, navigation, and compatibility. By reading this post, you'll be well on your way to a successful Overlanding journey!
Before you continue, you can check out more articles about Overlanding in this article: GPS for Overlanding – A Guide
---
Overlanding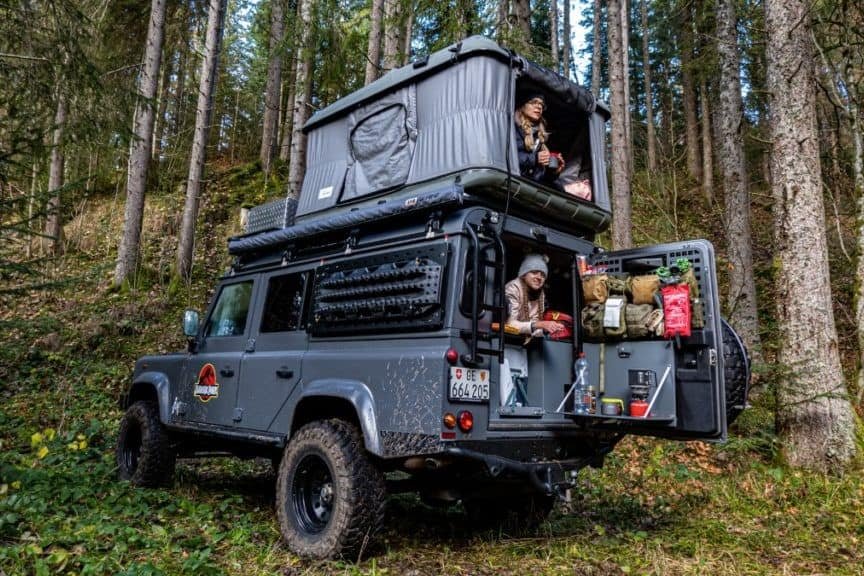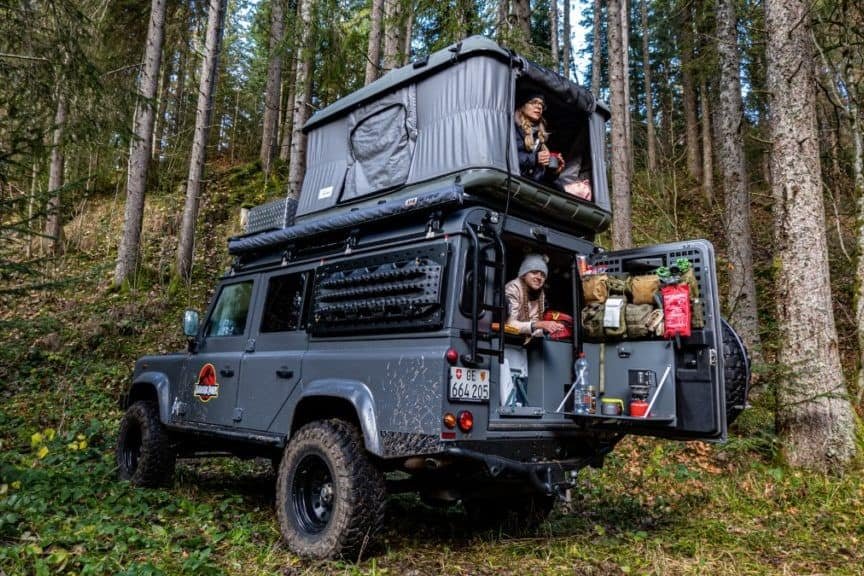 Overlanding is for those who are more interested in the trip than the final destination. It frequently entails using an off-road vehicle, camping out overnight, and being independent.
Those that take pleasure in this kind of travel frequently go on adventures that last for weeks, months, and occasionally even years.
As more people try to live more simply, Overlanding has grown in popularity. Some people adore the isolation the lifestyle can offer, while others delight in expanding their understanding of the cultures and communities found around the world.
The way of life might be difficult, and people must develop their survival skills to be independent. When you choose Overlanding, life is never boring.
---
Overland GPS: Why Do You Need it
Even though the goal of Overlanding isn't the final objective, you still want to arrive at your destination. A GPS is necessary when Overlanding because you frequently go on unmarked paths and through inaccessible areas.
A global positioning system, or GPS, is a satellite-based navigation tool that allows users to keep in touch wherever they go. While a lot of people rely on their cell phones for navigation in everyday life, weak signals are frequently found in rural areas.
In a rural area, getting lost may be terrifying and quite deadly. The nearest gas station or other amenities could be miles or even hours away. In addition to helping you reach your destination, using a GPS can help you stay out of harm's way.
---
How to Choose the Best Overlanding GPS
Different from the standard GPS found in your car's dashboard is an Overlanding GPS. An RV GPS features places of interest along certain routes and is intended to safely guide campers over conventional roadways.
However, as Overlanding frequently involves off-roading, a conventional GPS is unlikely to identify the route or the area or be of much help in locating points of interest.
Having the ability to browse maps offline is another benefit of purchasing an Overlanding GPS. When traveling in isolated locations without access to wifi or cell service, this can be crucial. You can feel safer in uncharted territory if you have downloaded the maps to your device.
---
What is the best GPS for Overlanding?
An Android tablet with the maps.me, Google Maps, and Gaia GPS apps are the best GPS configuration for both short and lengthy overlanding expeditions. With this setup, a single device can be used to plan, create, and follow a route.
Choosing the best overland GPS system can be a daunting task. There are so many different options on the market today, and it can be hard to decide which one is best for your needs. Here are the examples:
Garmin Overlander
Hema HX-1 Navigator
Magellan TRX7 CS Off-Road And Trail GPS
Lowrance Elite-7 Ti2 Multifunction Off Road GPS
---
Features of Overlanding Gps
Important features of an Overlanding GPS:
installed topographic maps with a high level of detail
being able to add maps
durable and quake-resistant
Especially under bright sunlight, the screen's visibility, brightness, and pixel density
Turn-by-turn on-road directions
sufficient memory to store downloaded additional map layers or offline maps
following your path
Must-have features of Overlanding GPS:
Strong and drop-proof
Simple to use easy to install
Preloaded POI for overland travel
combining map layers or switching between map layers quickly
No membership is necessary.
Flexible touchscreen (with gloves for bikers)
large screen for clear viewing
Simple web interface for route building and planning
Simple to move tracks and routes generated on your PC to the device
Other features of Overlanding GPS:
Waterproof (albeit essential for motorbikes and ATVs) (although essential for motorcycles and ATVs)
trails of breadcrumbs
2-way satellite communication with an integrated compass (ability to send messages over a satellite network)
Gators that pitch and roll
Little preinstallation is needed right out of the box; click and go
Built-in dash cam
connectivity for rear-view cameras
---
How Does Offroad Navigation Works
We want to dispel any misconceptions about what offroad navigation will look like before you purchase any of the devices described in this article. You could anticipate a GPS gadget to perform similarly when exploring off-road paths as we are all accustomed to google Maps blasting through the car with directions like "turn right at 6th Avenue." Not at all.
Simply because the device frequently does not recognize the trails you are traveling on as such or they are not indexed, thus it is unable to determine whether there is a turn or an exit.
Your position is displayed in the center of the screen with the map view you selected when you load a track onto your GPS device, along with a line on the map. Without any audio indications from the device, it is your responsibility to stay on the line. There won't be any turn-by-turn directions when driving off-road. not using a tablet and app, nor a specialized device. Simply put, it is not feasible right now.
---
Do you want to show your gratitude for one of them? With an engineer mug, you can show your appreciation for an architect in a unique and personal way. This 11 oz ceramic coffee cup is microwave- and dishwasher-safe, allowing you to use it in any situation. It can be written on and microwaved. Engineer coffee mugs are available today!
Conclusion
Overlanding is a great way to explore new parts of the world and experience the great outdoors. However, without the right navigation system, Overlanding can be quite dangerous and challenging.
To make the most of your Overlanding trip, choose a GPS system that is specifically designed for Overlanding. This will ensure that you have the best navigation experience possible and are able to reach your destinations safely and efficiently. So, what are you waiting for? Start shopping for the best Overlanding GPS system today!