The Jeep Liberty 2007 is one of the best off-road SUVs on the market. It is perfect for off-road enthusiasts who love to tour and explore the great outdoors. Not only does the 2007 Jeep Liberty off-road offer great performance, but it is also very fuel efficient.
In fact, the Jeep Liberty gets great gas mileage in both city driving and off-road adventures. Simply put, the Jeep Liberty is a vehicle that will provide you with years of enjoyment. So if you're looking for an off-road SUV that can take you anywhere, take a look at the 2007 Jeep Liberty Off-Road!
However, before we continue, we have another article about Jeep Liberty, just in case you need more information. Go to: Jeep Liberty for Off-road – A Complete Guide
---
2007 Jeep Liberty Off-Road Review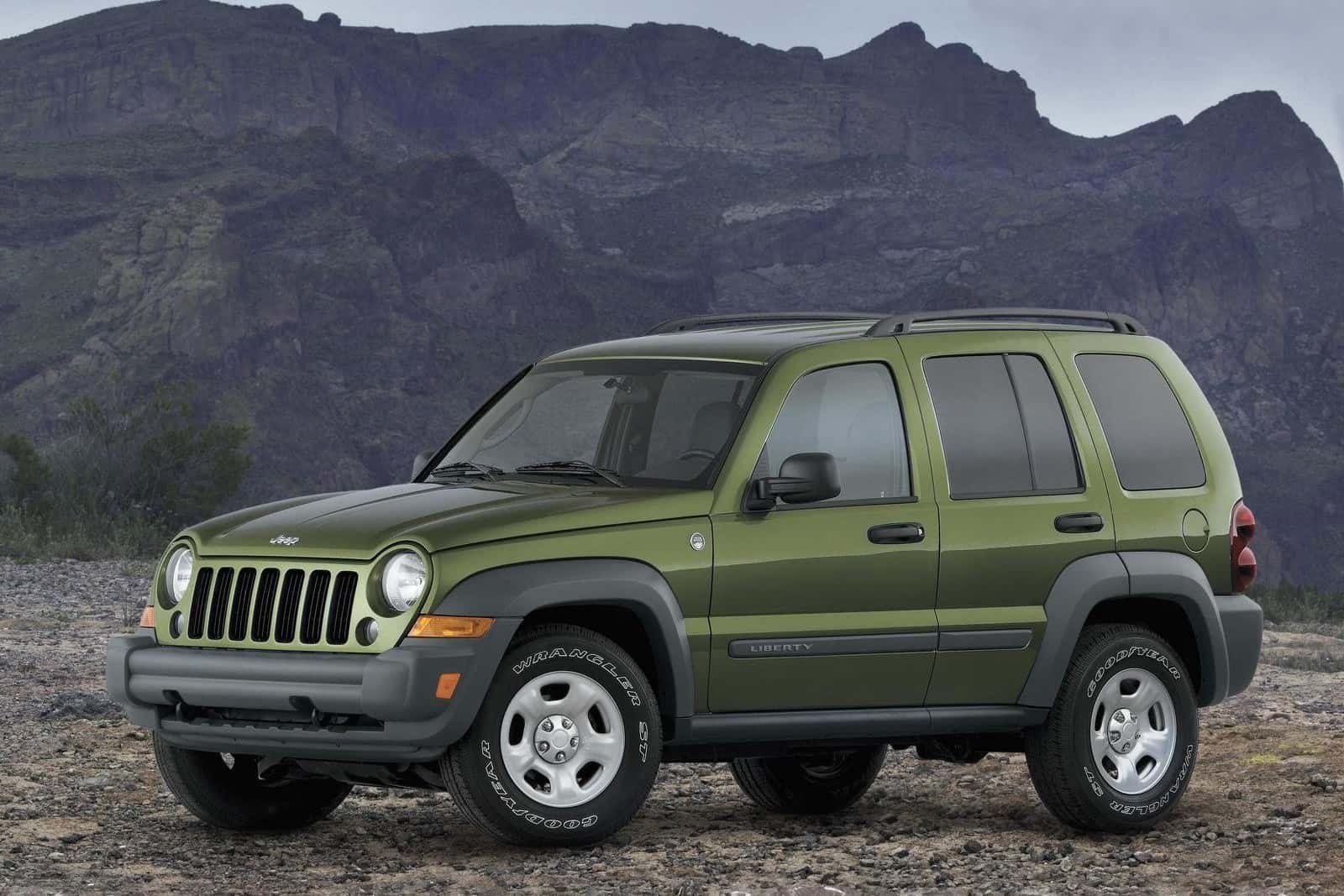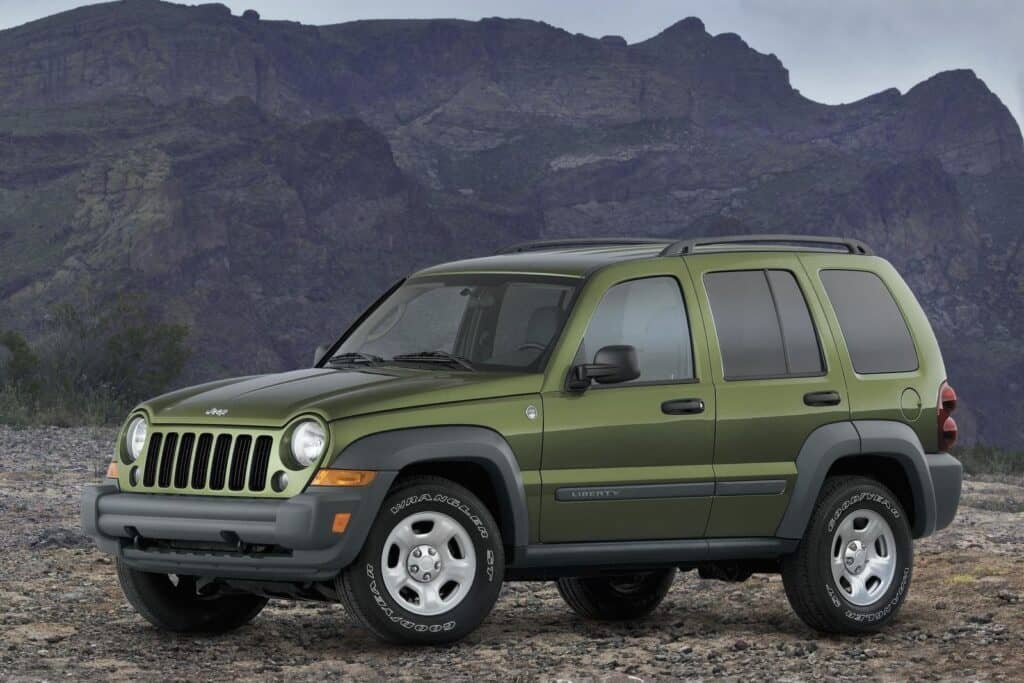 Pros
High towing capacity and exceptional off-road capability.
Cons
The V6 is not as "carlike" on the road as most of its competitors, and it is fairly thirsty at the gas pump.
What's new
Renegade trim for the Jeep Liberty has been dropped for 2007. The 2.8-liter diesel engine is also no longer offered.
The 2007 Jeep Liberty is a small SUV that is offered in the Sport and Limited trim levels. The Sport has stability control, full power accessories, air conditioning, 16-inch steel wheels, and a six-speaker stereo with a CD player.
You can obtain features like 17-inch alloy wheels, cruise control, a six-way power-adjusted driver seat, and a leather-wrapped steering wheel in the more upscale Limited model.
Sunroofs, heated seats, leather upholstery, and an in-dash six-disc CD music system with Infinity speakers are also available options. Additionally available are satellite radio, Bluetooth connectivity, and a navigation system.
Vehicle
Like the president and the White House, Jeeps and mountain trails are inseparable from one another. The 2007 Jeep Liberty more than lives up to this illustrious history, being as agile off-road as a billy goat.
The Liberty is comfortable moving gravel or climbing over boulders because of its high approach and departure angles, enough suspension travel, and sturdy rear axle. The Liberty falls short of its competitors in on-road refinement, so its bravado to drive anywhere comes at a cost.
The 2007 Jeep Liberty has enough advantages for those anticipating frequent recreational use to make it a respectable pick.
But if going off-roading isn't in your plans, we'd suggest a few other options, such as the Ford Escape, Honda CR-V, or Toyota RAV4.
Performance
Both trim levels come with the option of two-wheel or part-time four-wheel drive, as well as a full-time "Selec-Trac" 4WD system. A 3.7-liter V6 engine with 210 horsepower and 235 pound-feet of torque powers the Liberty.
A four-speed automatic transmission is an option for the Sport trim level while a six-speed manual transmission is a standard. On the Limited trim, the automatic is standard. The Jeep Liberty can tow up to 5,000 pounds when properly equipped.
Safety
The Liberty comes equipped with antilock disc brakes, stability control, and side curtain airbags as options.
The 2007 Jeep Liberty scored a perfect five stars in NHTSA crash tests for frontal impact driver protection and a perfect four stars for front passenger protection.
Both the front and rear passengers received a five-star rating in side-impact testing. The Liberty received the second-lowest score of "Marginal" in frontal-offset accident testing by the IIHS.
Driving
Liberty's V6 has strong acceleration but consumes a lot of fuel. The Jeep Liberty is a fantastic off-roader, just like previous Jeep SUVs.
On the highway and in the city, it is slightly hindered by the weight needed to make it a surefooted billy goat in the rough.
Although its pavement performance is passable, the steering is difficult to control and the Liberty has significant body roll. On the bright side, the vehicle's extensive suspension travel effectively smooths out potholes and bumps.
Interior
The Jeep Liberty's interior features chrome-ringed gauges, glossy aluminum highlights, and adequate space for four persons (or five in a pinch).
The clever rear cargo door, which has a single-action swing-gate/flipper-glass mechanism, is equipped with a full-size spare tire.
The split-folding rear seat of the Liberty can be lowered down to reveal 69 cubic feet of cargo space and can be accessed from both sides.
The Liberty's biggest flaw is that it can be difficult for rear passengers to enter and exit the vehicle because of the small rear doors and the rear wheel well's proximity to the doorway.
Features & Specs
Looking for an affordable, off-road capable SUV? Look no further than the 2007 Jeep Liberty Off-Road. This car features a number of impressive features and specs that make it perfect for anyone in the market for an SUV that can handle anything.
MPG & Fuel
16 City / 20 Hwy / 17 Combined
Fuel Tank Capacity: 20.5 gal. capacity
Seating
5 seats
Drivetrain
Type: Rear Wheel Drive
Transmission: 6-speed manual
Engine
V6 cylinder
Horsepower: 210 hp @ 5200 rpm
Torque: 235 lb-ft @ 4000 rpmgals
Read another review of Jeep Liberty in our article: 2005 Jeep Liberty Off-Road: Comfortable Compact SUV
---
Are you finding it difficult to stay awake during the day? You may securely store your favorite hot drink without risk of spills with a lawyer coffee mug. Furthermore, our lawyer mug will help you establish yourself as a lawyer by giving you a professional appearance.
Conclusion
Overall, the 2007 Jeep Liberty Off-Road is a good car for anyone looking for an affordable and off-road capable SUV. While it has some flaws (namely its difficult steering and body roll), the Liberty does offer impressive fuel economy numbers as well as plenty of space inside for passengers.
The Liberty has exceptional off-road performance, superb hauling, and innovative design, but it falls short of competitors in its class in terms of on-road comfort or performance. The Honda CRV and Toyota RAV4 are more options to think about if you're looking for a reasonably priced compact SUV. The Toyota FJ Cruiser is a vehicle with comparable off-road capability and better driving characteristics.