What are The Best Jeep Models for Wrangler?
SUVs that can go on different types of terrain keep winning the hearts of drivers, even though car enthusiasts are moving toward bigger cars. Since the 1950s, Jeep has become one of the most well-known car brands. It has made many great models, but the Wrangler stands out. Jeep
Added on November 20, 2022: Jeep has gone crazy over the years, making Wrangler models that stand out year after year. The technology in the Wrangler models has gotten better, and Jeep has even made a powerful Wrangler Rubicon with a 6.4-liter Hemi V8 and a plug-in hybrid 4xe version. Here is an up-to-date list of the best Jeep Wrangler models that have ever been made.
When it came out in 1986 with the "YJ" suffix, the Wrangler made history not only because it was the first of its kind, but also because it was one of the most controversial Jeep models ever made. Here are some of the best rated Jeep Wrangler models ever made, from the classic military trucks to one of the most famous modern off-road SUVs.
What are The Best Jeep Models for Wrangler?
7 JK 2007 Jeep Wrangler Unlimited
In 2007, Jeep came out with the JK model and both the 2-door and 4-door unlimited editions. One of the benefits of the Unlimited edition was that it had a lot more room in the cabin. Compared to its predecessor, it had a wheelbase that was 20 inches longer. As Jeep's first four-door car, the 2007 Wrangler Unlimited JK was a big hit. The road-hungry off-roaders could now be joined by another group of people who drive family cars.
The 3.8-liter V6 engine in the 2007 Jeep Wrangler Unlimited JK made 205 hp, which is a lot.
10th Anniversary Edition 2013 Jeep Wrangler Rubicon
The Jeep Wrangler Rubicon became a legend after it came out in 2003. Its agility, dexterity, and ability to climb over tough rocks made it popular with off-road fans all over the world. When Jeep turned 10, it made a model that even the most serious car fans would love.
The 2013 Wrangler Rubicon was driven by a 3.6-liter Pentastar V6 beast engine. This gave this tiger the power it needed to climb up rough terrain that would scare other off-road monsters. This monster trail rider had both two-door and four-door versions, so it could be used for both family trips and trips over rough terrain.
2013 Jeep Wrangler JK Sport
Jeep made the JK sport for Wrangler fans who wanted it to look more sporty. It had steel wheels that looked like silver and were 16 inches in diameter, a manual convertible top, cloth seat trim, and ABS traction control.
The 2013 Jeep Wrangler JK Sport had a 3.6-liter v6 engine that made a whopping 285 horsepower. The car could get 21 MPG on the highway and 17 MPG in the city.
4 2014 Jeep Wrangler Willys JK Wheeler
Jeep fans like the 2014 Willys Wheeler JK model because it looks like the military jeeps that took troops into battle. The Jeep offers pure functionality and rugged capabilities in a unique package that honors the brand's rich history.
The standard 3.6-liter Pentastar V6 engine with 285 hp and 260 ft-lb of torque was in the special Wrangler. The Pentastar came with either a six-speed manual transmission or a five-speed automatic transmission.
3 2018 Jeep Wrangler JL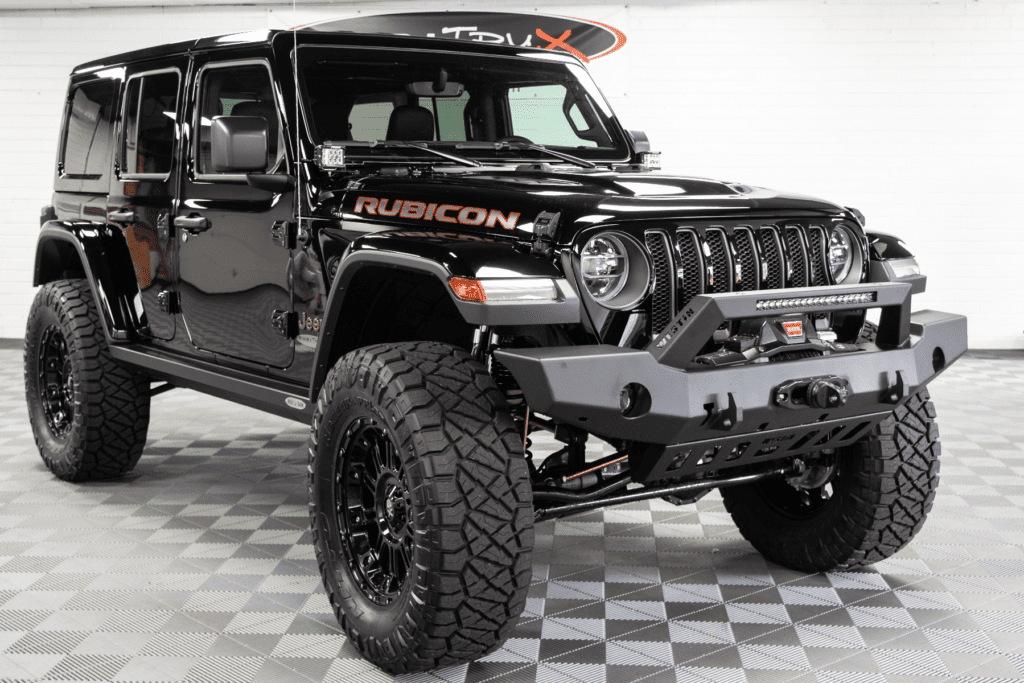 The 2018 Jeep Wrangler JL, which was the fourth generation, came out in 2017. It had a lot of new features. This Jeep had a modern interior, with new soft tops that didn't have zippers and a windshield that was easier to fold down.
There were both 2-door and 4-door versions of the 2018 Wrangler JL. The Wrangler JL got 18 MPG in the city and 23 MPG on the highway. It had a 3.6-liter Pentastar V6 engine.
2 2018 Jeep Rubicon
Jeep named the 2018 Wrangler Rubicon after one of the world's most popular trails for off-roading. The name "Rubicon" refers to the Wrangler fleet that is the toughest and most durable. Under the hood is a V6 engine with a 3.6-liter displacement that can make up to 285 horses. It has a great mix of practicality and ease of driving. The 33-inch wheels that come with it also give it a lot of ground clearance.
The interior is also not too bad. The 2018 Wrangler Rubicon is one of the best cars you can buy right now because it gets good gas mileage.
1 The North Edition of the 2020 Jeep Wrangler Unlimited
Let's talk about the 2020 Jeep Wrangler Unlimited North Edition, which can handle snow, ice, and wet conditions. This Jeep is based on the Sahara model. It has the Selec-Trac 44 system and a 3-piece hardtop that can be taken off and helps keep you warm and dry.
Bridgestone All-Terrain tires, an anti-spin rear differential axle, and tow hooks are also included in case you need to pull a driver's car out of a cold, icy ditch.