When it comes to the engine of your vehicle, you need to make sure that you are using the right fuel. Here, we are going to talk about off-road diesel vs regular diesel, and explain the difference between the two. So, which diesel fuel should you use? That depends on your vehicle and intended use.
Before we continue our discussion if you want to get more information about off-road diesel, you can read this article: What is Off Road Diesel – A Complete Guide
---
Off-Road Diesel vs Regular Diesel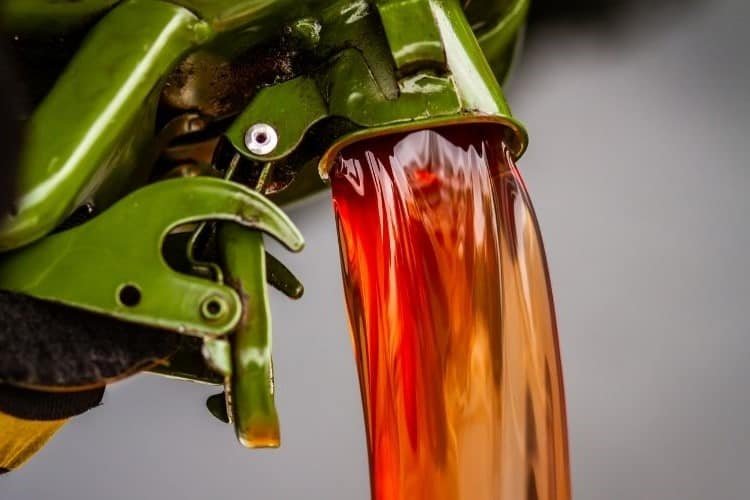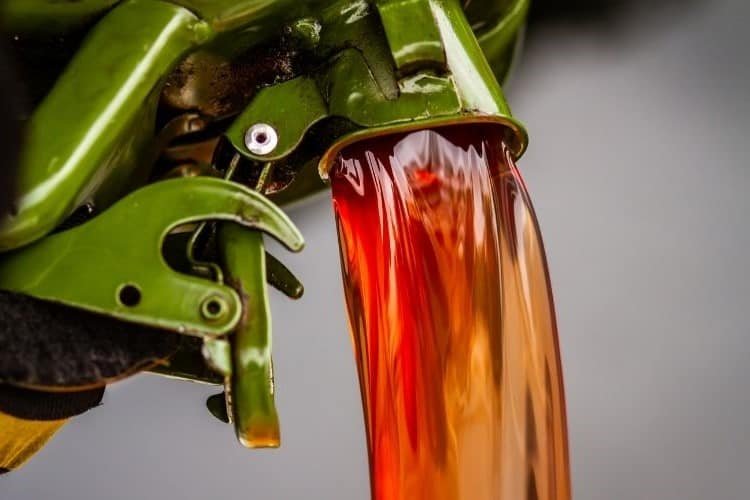 As previously indicated, there is no difference besides price, color, and application. The EPA used to have stricter regulations on regular diesel fuel.
For both on-and off-road diesel, restrictions for emissions limits, sulfur content, and fuel quality have been uniform since 2014.
Simply put, off-road diesel cannot be used in any equipment or vehicles that travel on public roads because it is not taxed. Most gas stations sell on-road diesel to consumers at full retail price.
What is Off-Road Diesel
Off-road diesel is chemically identical to regular diesel fuel. However, as part of government incentives, its use is restricted to specific purposes. Off-road diesel can be used in a variety of ways, such as heating fuel for trucks, generator fuel, and more.
The moniker "Red Diesel" refers to the special dye (Solvent Red 26 or Solvent Red 164) that was added to the fuel to help it stand out from regular diesel fuel. Other common names for diesel are untaxed diesel and off-road diesel (because it is utilized for off-road machinery and equipment) (well, it is obvious why).
---
The Difference Between On-Road and Off-Road Diesel
Road legal
As the name implies, on-road diesel is acceptable for use by automobiles on public roads. This is the type of diesel that gas stations would typically distribute. In order to operate legally on American roadways, all vehicles must utilize on-road diesel.
Any vehicle that isn't being driven on a road, like tractors, construction machinery, and generators, should use off-road diesel.
Put simply, it is illegal to use off-road diesel in a car that travels on public roads, and doing so could result in hefty fines.
Dye
Because it is transparent, on-road diesel is frequently referred to as "clear diesel." In contrast, off-road diesel is referred to as "dyed diesel" or "red diesel" since it is typically tinted that color.
The dye is intended to prevent individuals from confusing different types of diesel and also makes it possible to quickly test and identify the type of diesel being used in a vehicle.
Taxes
Off-road diesel is less expensive than on-road diesel because it isn't utilized in vehicles that are driven on roads and are therefore not taxed. Diesel for on-road use is subject to excise tax.
Although the two forms of diesel operate equally well, off-road diesel is more affordable for companies that utilize off-road vehicles. Off-road vehicles can use on-road diesel, but doing so would require paying unnecessary state and federal taxes on the fuel.
---
The Distinction Between Red and Green Diesel Fuel
These two fuels are very similar, save from hue.
Red: Off-road tires. primarily for farming and building. It is colored red because it is tax-free to make it more visible.
It's not truly the color green, though. Like conventional diesel, green diesel is transparent. Because it is renewable and eco-friendly, it is considered green.
Read more about off-road diesel in our article: Accidentally Put Off-road Diesel in My Truck – What Happens
---
Do you feel like social work is a struggle every day? If you said yes, you'll need our occupation coffee mug. Social work is the most satisfying vocation in the world, so this coffee Mug is here to remind you of that. It's also a great option for holding your hot coffee or tea.
Conclusion
In summary, off-road diesel is typically cheaper than on-road diesel and is suitable for use in off-road vehicles. Additionally, it's tax-free, making it an even more affordable fuel choice. Although the two fuels are functionally equivalent, red diesel fuel is more visible and is typically used for off-road vehicles.