Recently, there has been a lot of discussion on the internet about the use of red diesel fuel in off-road vehicles. Some people are saying that this fuel is dangerous and can damage your engine, while others are saying that red diesel fuel is just like regular diesel fuel and is just as safe to use. What's the truth? Let's compare off-road diesel vs diesel!
This blog post is designed to help you understand the difference between off-road diesel and regular diesel, as well as to answer any questions you may have about using red diesel fuel in your off-road vehicle. Thanks for reading!
Before we continue our discussion if you want to get more information about off-road diesel, you can read this article: What is Off Road Diesel – A Complete Guide
---
What is Off-Road Diesel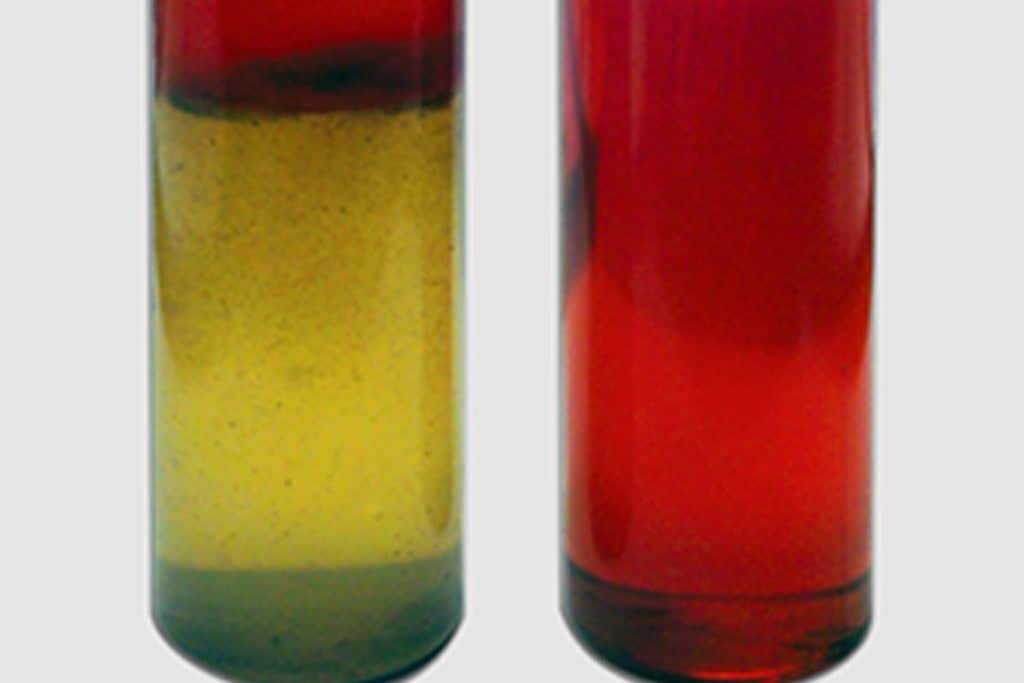 Off-road diesel is chemically identical to regular diesel fuel. However, as part of government incentives, its use is restricted to specific purposes. Off-road diesel can be used in a variety of ways, such as heating fuel for trucks, generator fuel, and more.
The moniker "Red Diesel" refers to the special dye (Solvent Red 26 or Solvent Red 164) that was added to the fuel to help it stand out from regular diesel fuel. Other common names for diesel are untaxed diesel and off-road diesel (because it is utilized for off-road machinery and equipment) (well, it is obvious why).
Off-road diesel is used by industrial, construction, and agricultural vehicles that don't use public roads, as the name would imply. It is not taxed, allowing for a more affordable price range. You risk receiving a sizable fine if you use red-dyed diesel in the truck you use to travel to and from work.
Both state and federal tax regulations identify nontaxable diesel fuel usage. Despite the fact that all states and territories must abide by federal rules, some state-specific applications could be allowed. Tax rates also vary from state to state, although federal taxes remain the same across the board.
Are you running out of time and need a little boost to get through the day? Work coffee mug is here to help. Our coffee mug is designed to help you stay focused and finish your tasks on time. It's also a great choice to hold your favorite hot coffee or tea.
---
Off-Road Diesel vs Diesel
It will be easier for you to choose which gasoline to use if you are aware of the distinctions between the two. You won't be able to opt-out of the situation unless you are employed by the government or have a permit, it is safe to assume. Regular diesel is the only option.
You're in luck if you're still interested in the different ways that they vary. The following list outlines the five variations between green (regular) and red (off-road) diesel fuel:
Green diesel contains less sulfur than red diesel.
It is around three to four times as rich as sulfur, which significantly contributes to environmental pollution. More sulfur is not only detrimental to the environment, but it is also a major issue for those who have breathing difficulties.
Red diesel is often forbidden.
Red diesel is restricted to those with permits while green diesel is available to everyone. For your truck, you'll most likely be utilizing green fuel, which won't be a problem. Red diesel won't harm your truck, though.
The fact that red diesel is tax-free may be the most notable distinction.
Criminals frequently attempt to obtain red diesel in order to avoid paying the local city's tax rate. To avoid a costly charge that frequently reaches $1,000 per infraction, it just takes a small fraction. You might even wind up in jail.
Because it is tinted red, red diesel gets its name.
Law enforcement officials can now test the color in the tank by dipping their fingers in it. If it does, you can be in a really bad situation. It's preferable to stay away from red coloring entirely because many trucks stop checking for it.
Green diesel is much easier to find.
For trucks and other vehicles that require diesel, almost all gas stations have green diesel available and ready to use.
However, red diesel is less prevalent in areas without commercial vehicles that can utilize it. There are also retailers who send it to customers and sell it online, like the Kendrick Oil Company.
Read more about off-road diesel in our article: Accidentally Put Off-road Diesel in My Truck – What Happens
---
Conclusion
In this blog, we have compared the two most popular diesel fuel types. Hopefully, this will help you make an informed decision about which diesel fuel to use in your vehicle. If you have any questions or feedback, please feel free to leave a comment below!