Are you thinking of buying a Jeep Wrangler? If the answer is yes, then keep reading. Based on current market trends and forecasts, "the Jeep Wrangler best year to buy" will be discussed in this post, including reviews of 2021, 2022, and 2023 Jeep Wrangler.
This blog post will explain why. So whether you're looking to buy a new or used Jeep Wrangler, make sure to read on!
Before you continue reading, You can explore more about Jeep Wrangler, including the list of the best and the worst Jeep Wrangler, the issues, etc, in this article: Best Year for Jeep Wrangler – Everything You Need To Know
---
Jeep Wrangler Best Year to Buy: 2021
The Jeep Wrangler sits in the bottom third of our rankings for compact SUVs in 2021. Despite being a fantastic off-roader, it lacks many of its competitors' upmarket interiors and on-road manners.
Pros and cons
amazing off-road skills.
Easily operated entertainment system
oversized seats
accessible, powerful turbocharged engines
Low fuel efficiency
more difficult than many rivals
Poor safety rating
New for 2021
Wrangler 4xe plug-in hybrid joins lineup (late availability)
forward-facing off-road camera that is available
Specs and Features
Seats 4-5
23-29 Highway, 17-22 City
4WD
Horsepower: 260 to 470
Is the 2021 Jeep Wrangler a good SUV
The Jeep Wrangler is a decent SUV, but because of its niche market, it's more likely to be your first or last purchase. The Wrangler is an exceptional off-road vehicle and comes with a number of viable powertrains, including a new plug-in hybrid for 2021 and a Hemi V8.
The four-door Wrangler Unlimited features a roomy interior and the user-friendly Uconnect infotainment system is included with this Jeep. Oh, and another wonderful feature is that you can remove the top and doors from any Wrangler.
The Wrangler falls behind most, if not all, other compact SUVs in categories unrelated to rugged competence.
Its base engine falls short, and the sole available diesel powertrain even comes close to meeting class-average fuel economy ratings. Many competitors provide more comfortable rides and better handling.
Although the solid inside of the Wrangler is functional, this Jeep features fewer premium materials than most competitors. Additionally, the two-door Wrangler has less cargo room than almost all small SUVs (though the four-door has more than most). Finally, the safety rating of the Wrangler is subpar.
---
Jeep Wrangler 2022
Although the 2022 Jeep Wrangler boasts strong engine performance, excellent off-road capability, and an easy-to-use infotainment system, it ranks towards the bottom of the compact SUV class in part due to its awkward on-road handling, disappointing fuel economy, and lack of standard equipment.
Based on our examination of 37 pieces of research and data items from many sources, the Jeep Wrangler now has a score of 7.2 out of 10.
Pros and cons
Outstanding off-road ability
powerful engine choices
Easily operated entertainment system
rough ride and handling on the road
low fuel efficiency
few common features
New for 2022
The Xtreme Recon package is currently offered in Willy's trim.
Specs and Features
Seats 4 – 5
17-29 Highway, 13-22 City
4WD
Horsepower: 260 to 470
Is the 2022 Jeep Wrangler a good SUV
The Jeep Wrangler is a great SUV in certain ways and a terrible SUV in others as of 2022.
On the one hand, the Wrangler has a powerful engine selection with four-, six-, and eight-cylinder options and is an incredibly capable off-road vehicle.
At least in four-door Unlimited variants, the inside is relatively roomy, and the infotainment system is easy to operate.
The truck-like Wrangler, on the other hand, isn't very comfortable to drive on a daily basis and has some of the worst fuel economies in the compact SUV class. It is also expensive. Given the limited number of conventional features.
---
Jeep Wrangler 2023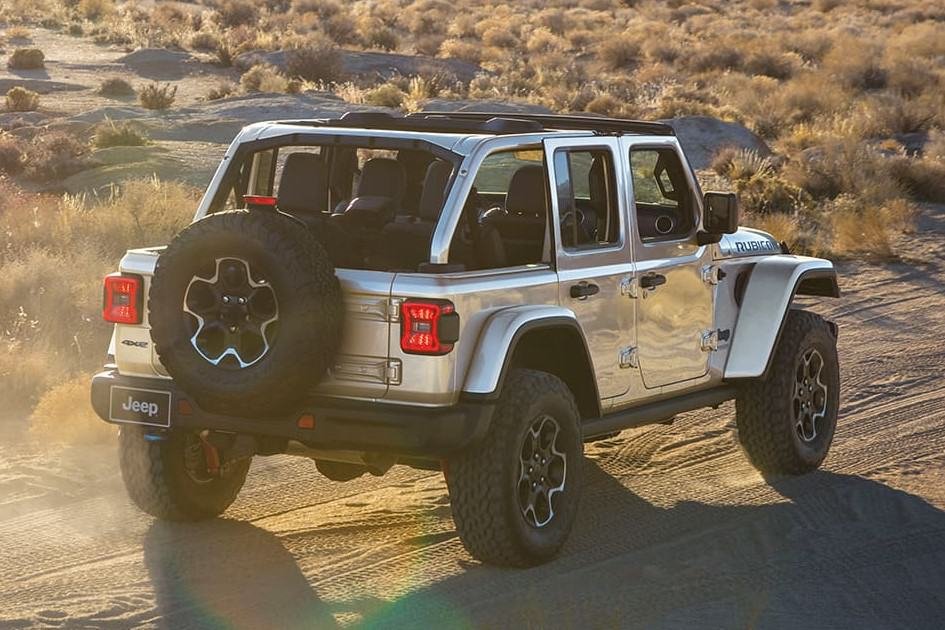 The Jeep Wrangler is a fantastic off-road SUV from 2023. However, because of its stiff ride, difficult handling, poor fuel efficiency, and noisy interior, it loses some of its appeals when used for daily travel.
Pros and cons
a group of powerful engines
Incredible off-road ability
a user-friendly infotainment system
the ride and handling of a truck
low fuel efficiency
road noise and wind noise
New for 2022
standard air conditioning, Android Auto, and Apple CarPlay
Features and Specs
Seats 4 – 5
17-29 Highway, 13-22 City
4WD
Horsepower: 260 to 470
Is the 2023 Jeep Wrangler a good SUV
For some buyers, the 2023 Wrangler is a terrific option, but not for others. The Wrangler has the advantage of having a powerful and broad engine selection that includes four-, six-, eight-, or plug-in hybrid options. It is also extremely capable off-road.
The Jeep's touch-screen infotainment system is simple to use and the interior is well-built. The four-door Unlimited versions offer plenty of room for both luggage and passengers.
The Wrangler's drawback is that it's not very comfortable to drive on a daily basis. The steering can feel disjointed, its tough suspension struggles to absorb road dips, and its fuel economy is among the lowest in the compact SUV class.
Additionally, the cabin is noisy, especially in soft-top models, and there aren't many active safety systems.
Read more reviews of Jeep Wrangler here: The Best Year of Jeep Wrangler: 2018 Review
---
Conclusion
Looking to buy a Jeep Wrangler in the next year or two? Make sure to check out our blog for reviews on the best years to buy a Jeep Wrangler! We've reviewed the 2021, 2022, and 2023 editions of the Wrangler, and we'll be sure to update this blog as new information arises. So, stay tuned!