There seems to be a lot of conflicting information on the internet about diesel fuel and whether or not it's bad for your truck. So, in this blog post, we're going to answer the most common questions about diesel fuel. Is off-road diesel bad for your truck? So, read on to learn everything you need to know!
Before we continue our discussion, if you want to get more information about off-road diesel, you can read this article: What is Off Road Diesel – A Complete Guide
---
Fact 1: Off-Road Diesel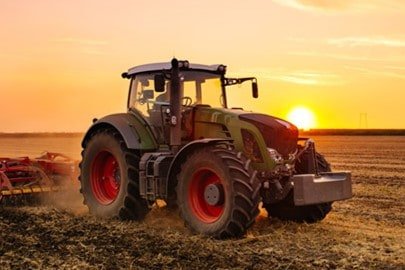 Off-road diesel (also known as red diesel and untaxed diesel) is a form of diesel that, in contrast to conventional diesel, is exempt from certain types of fees, rules, and taxes and is used for off-road vehicles, construction equipment, farming equipment, and agricultural gear. Despite being taxed, government agencies do provide rebates, making it less expensive than normal fuel.
Off-road diesel is chemically identical to regular diesel fuel. However, as part of government incentives, its use is restricted to specific purposes. Off-road diesel can be applied in a variety of ways, such as as a heating fuel for trucks, generator fuel, and more.
The name "Red Diesel" refers to the special dye (Solvent Red 26 or Solvent Red 164) that was added to the fuel to help it stand out from regular diesel fuel. Other common names for diesel are untaxed diesel and off-road diesel (because it is utilized for off-road machines and equipment) (well, it is obvious why).
Although it is technically possible, it is forbidden to use red diesel for personal use. In other words, utilizing it illegally (such as for your personal truck or automobile) makes you somewhat of a criminal. Technically speaking, it would be considered tax avoidance. Additionally, red diesel used to have more sulfur than regular diesel. More on that will follow.
---
Fact 2: Is Off-Road Diesel Bad for Your Truck
Will off-road diesel hurt the truck? No, your truck won't be harmed by off-road diesel. However, as it isn't supposed to be offered for use in on-road vehicles, using it is prohibited. If the authorities find out that you've been using it, you'll be hit with a large fine.
---
Fact 3: Off-Road Diesel Is Illegal
Rebated off-road diesel is essentially the government's approach to providing incentives to businesses that utilize diesel fuel, including agriculture and construction.
Saving money on fuel will unquestionably increase any company's chances of turning a profit. In that context, a tax evasion charge may be brought against you if you use red diesel for personal use.
---
Fact 4: The Cost of Off-Road Diesel
The U.S. Energy Information Administration (EIA) does not publish prices, particularly for off-road diesel fuel, often known as non-road or off-highway diesel fuel.
While we are unable to give an official price for off-road diesel, we can state that some retailers offer it for less than $2 per gallon—subject to certain conditions, of course.
The white normal diesel and red diesel are identical. The red color is the only distinction. Technically speaking, you can use it because it won't harm a car's diesel engine and it will cause the automobile to operate exactly as it would on pump diesel. However, as you have presumably realized by this point, this is an unlawful activity. In the name of taxes, of course.
---
Fact 5: Diesel Sulfur Content Off-Road
The EPA permitted off-road diesel fuel's sulfur concentration to gradually decline. All off-road diesel had a sulfur concentration of 500 PPM or higher before 2006.
Off-road diesel had to be modified as a result of the requirement for ultra-low sulfur diesel (ULSD) for vehicles used on public roads.
Refineries and the entire industry required 8 years to accept the new standard, which reduced the sulfur content of off-road diesel to 15 PPM.
Sulfur dioxide and sulfur trioxide gas output were significantly reduced as a result. However, refineries that had large inventories of off-road diesel with a sulfur content of 500 PPM or more saw considerable difficulties.
All of them were required by law to reduce the fuel's sulfur content before selling it.
---
Fact 6: Remover of Off-Road Diesel Dye
Now that you are aware that red diesel is often less expensive than on-road diesel, you may be wondering if the annoying red dye can be taken out. Well, that is possible. For the removal of red diesel dye, complex handmade techniques are available. Although it is obviously prohibited, it is possible.
There are some very odd methods out there, but we can't really provide you a tutorial. Some people have tried using bread as a filter, while others have attempted tampons, while others have exposed the red diesel to the sun, and yet others have used diapers and other items to soak up the color.
Whatever you use, it is illegal and unquestionably not worthwhile.
---
Want to tell your pals how much you love them? You can make a mug that is totally unique to you and honors your friendship with Friendship Coffee Mug. The mug is not only printed on both sides but it is also made of high-quality ceramic, making it suitable for use in the microwave and dishwasher.
Conclusion
Thanks for reading our blog on off-road diesel. In this post, we will be discussing the potential risks and benefits of diesel fuel when used off-road. We would love to hear your thoughts on the matter in the comments section below!