As the off-road diesel fuel market becomes more competitive, the need for quality diesel fuel is also on the rise. However, standard diesel fuel can be very harmful if it's used off-road in a truck.
In this blog post, we'll discuss what off-road diesel is, can you run off road diesel in a truck. We'll also discuss the benefits of using dyed diesel fuel, and how it can improve your off-road driving experience. So if you're looking for a high-quality diesel that won't harm your truck, read on!
Before we continue our discussion, if you want to get more information about off-road diesel, you can read this article: What is Off Road Diesel – A Complete Guide
---
Off-Road Diesel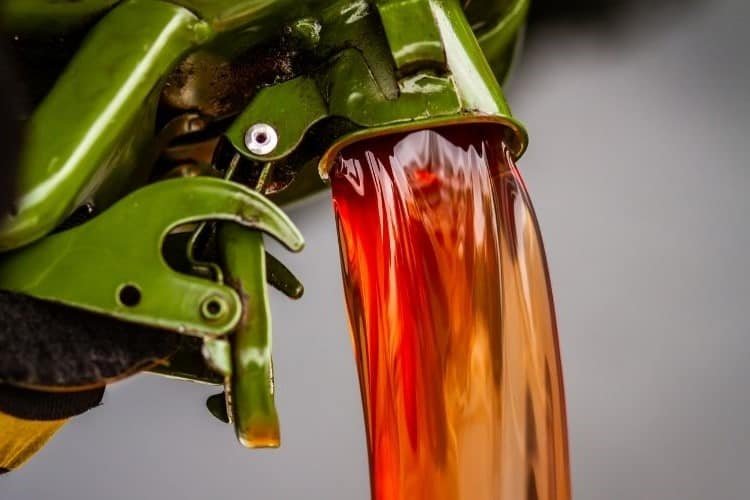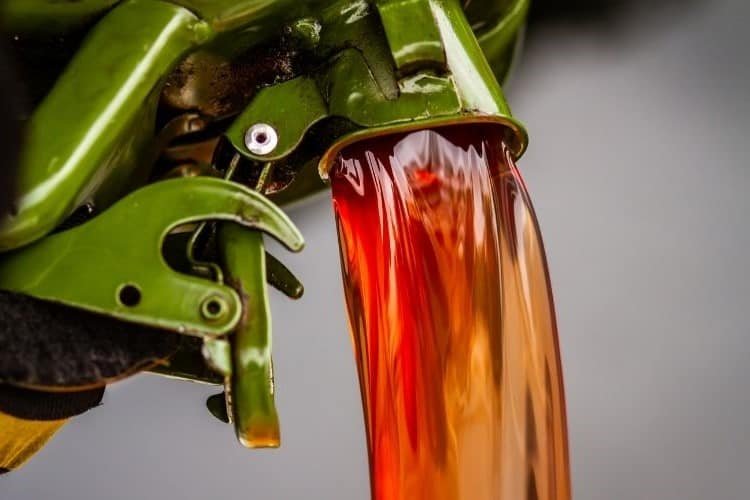 Chemically speaking, conventional diesel fuel and off-road diesel are the same. However, as part of government incentives, its use is limited to particular uses. Trucks, heaters, generators, and a number of other devices can all run on off-road diesel.
On private land and at building sites like farms, off-road diesel is used. Due to the lack of a tax, it is less expensive than uncolored diesel.
According to state and federal jurisdictions, there are several regulations governing the use of untaxed diesel fuel. On any of them, the applicable state law or the federal law, that you are breaking, you will typically need to pay tax.
---
Can You Run Off Road Diesel In A Truck
Can I run off-road diesel in my truck?
Do you have an issue if a fuel inspector finds red diesel fuel? Everything depends on how you want to use it. Fuel that has been dyed indicates that it is subject to much lower taxes.
The use of red diesel fuel for purposes other than home heating is prohibited and can result in fines for tax evasion. What causes that, then?
Diesel for use on and off-road is essentially interchangeable. New on-road vehicles must use Ultra-Low Sulfur Diesel (ULSD) with less than 15 ppm sulfur. Since on-road diesel is clear, it is frequently referred to as "clear diesel."
Off-road diesel, however, is known as red diesel because of its red hue. The dye allows for quick testing to determine which type of diesel is being used in a vehicle and is designed to prevent consumers from confusing the various types of diesel.
The dye known as Solvent Red 164 or Solvent Red 26 that was added to the fuel to set it apart from conventional diesel fuel is the source of the name "Red Diesel."
Off-road diesel is made for equipment that isn't used on public roads. It's against the law and might incur hefty fines to use off-road fuel in a car that drives on roadways.
On the other hand, as its name suggests, on-road diesel is allowed for use in vehicles on public roads. This kind of diesel is the one that gas stations sell. Any vehicle allowed to be used on public roads in the United States must have on-road diesel.
---
Off-Road Diesel Storage
Trucking can be a dangerous business, and diesel fuel is no exception. That's why it's so important to store your diesel in a safe and secure location. Make sure you have enough space to store your diesel – 10 gallons is a good rule of thumb. If you need help finding an off-road storage facility, contact a professional trucking company. Off-road storage is the best option for diesel because it's weatherproof and has security features.
Off-road diesel, contrary to popular assumption, also has a shelf life. Off-road diesel gasoline can be kept clean, cool, and dry for up to a year in storage before experiencing significant fuel deterioration. Diesel fuel may reportedly be stored for more than a year under appropriate circumstances, according to businesses like Exxon.
Apart from the fact that it is considered tax evasion, using off-road diesel in a truck used for personal purposes is not advised due to red fuel's extreme flammability.
Off-road diesel is categorized as a Class II flammable liquid under the National Fire Code. A flammable fuel's flashpoint is below 100 degrees Fahrenheit, which is the fundamental reason for this.
For those of you who are unaware, diesel has a flashpoint that varies from 126 to 205 degrees Fahrenheit. It is therefore categorized as a Class II combustible.
---
Is It Legal to Use Red Diesel in My Truck
Diesel that has been dyed red is, you got it, fuel that has been colored with a red dye. It is designed to be used by non-highway vehicles, such as farming, mining, or construction machinery. It is prohibited to use it in cars, trucks, and semis that travel on public roadways.
It would be alluring to use tax-exempt fuel for usage on public roads given the increase in fuel prices. However, you should be aware that there are severe fines for using off-road diesel on public roads before you start stockpiling tax-exempt fuel. Additionally, failing to disclose that you used this gasoline lawfully could result in you losing out on tax exemptions.
Off-road diesel is solely intended for machinery and vehicles that don't travel on public streets and highways. While a combine or skid steer may be operated lawfully with dyed diesel, the commercial truck that transports them cannot. Diesel fuel that is exempt from taxes is widely used by farmers and construction companies for their cranes, bobcats, backhoes, and other heavy equipment.
---
How Affordable is Off-Road Diesel
The US Energy Information Administration stated on its website that it does not reveal prices for off-road diesel fuel, also referred to as non-road or off-highway diesel fuel, in the United States.
Off-road diesel is sold by some retailers for less than $2 per gallon, but I am unable to reveal the official price for it. Of course, there are restrictions on this.
---
The Benefits Of Using Dyed Diesel Fuel
Off-road diesel fuel, often known as dyed diesel fuel, is a tax-free fuel that can only be used in off-road machinery or in engines for non-motorized vehicles. This is due to the fact that a significant amount of off-road diesel use is in activities like farming that are also exempt from taxes.
As a result, the cost of red-dyed fuel is around 45 cents less per gallon than standard clean diesel.
It would be simple to understand why someone could want to totally replace conventional diesel with dye given the price differential. The driver or business that owns the vehicle will pay a fee of $10 per gallon with a maximum fine of $1,000 if colored diesel is being used incorrectly and is found in a truck tank or other motorized vehicle.
---
Do you hate getting your shoes wet when you go out for a ride? Keep your leg and shoes dry while riding in the rain with our waterproof shoe covers. These covers are perfect to withstand light rain showers, drizzle, dust, or snow flurries. Our shoe covers are also water-resistant, meaning they can withstand light rain showers, drizzle, and dust.
Conclusion
Do you love the feeling of taking off-road on your truck? If so, you'll love the benefits of using diesel fuel dyed red. In this blog, we'll outline the different types of diesel fuel, explain how off-road diesel works, and tell you about the affordable benefits of using red diesel fuel. So whether you're a truck enthusiast or just looking for a little extra power on the road, red diesel is the perfect fuel for you!