When it comes to cars, there's nothing quite as reliable as the Jeep Wrangler. This off-road king has been around for years and years, and for good reason—its reliability is unrivaled.
In this blog post, we'll discuss the reliable Jeep Wrangler years. By the end, you'll have a comprehensive understanding of the reliable Jeep Wrangler years and will be better equipped to make an informed purchasing decision. So read on and learn everything you need to know about this off-road icon!
---
Is the Jeep Wrangler Reliable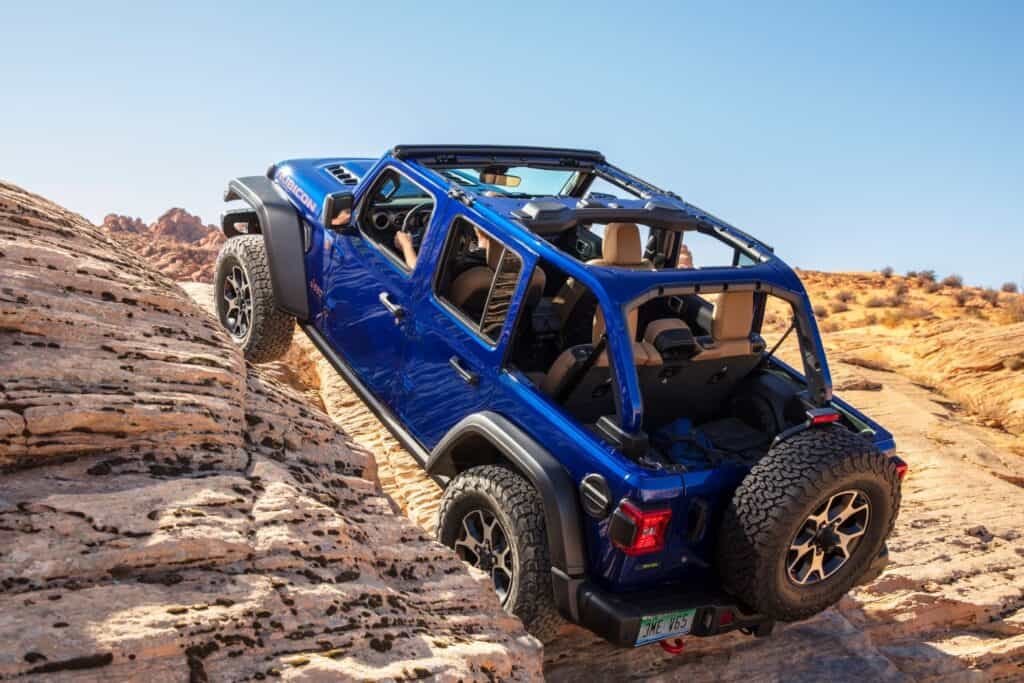 The 2019 Jeep Wrangler has a reliability rating of only 12/100 from Consumer Reports. Additionally, it ranked in the top three on the website's ranking of the least reliable cars for 2019.
Reviews praised the truck's fantastic engine and excellent off-roading capabilities. Unfortunately, the Wrangler has more drawbacks than advantages.
Reviewers observed that the Jeep's terrible steering contributes to its continued choppy handling. The Wrangler moves more like a truck than a road-ready SUV, as Car and Driver noted. Many people were also irritated by the loud wind noise that can be heard inside moving cars at high speeds.
---
Reliable Jeep Wrangler Years
Here is the list of reliable Jeep Wrangler:
2007 Jeep Wrangler
2010 Jeep Wrangler
2011 Jeep Wrangler
2015 Jeep Wrangler
2020 Jeep Wrangler
2021 Jeep Wrangler
---
What Jeep Wrangler is the Worst
The 2012 Wrangler is regarded as the least dependable Wrangler, according to CarComplaints. It was prone to a wide range of electrical issues, many of which required costly repairs. The most frequent issue was a TIPM failure, which had a $1,330 average repair cost. This module has occasionally failed while the Jeep was moving.
Massive engine issues were also reported by several 2012 Wrangler owners. A few customers need a complete engine or head replacement. This maintenance typically costs $4,400. The engine was never recalled, so most drivers were responsible for all costs.
We have an article about the best and the worst Jeep Wrangler on our blog. Go to: The 5 Best Jeep Wrangler Years and Jeep Wranglers That Could Be Improved
---
Problems that Can Occur With a Jeep Wrangler
The Wrangler undoubtedly has reliability concerns, perhaps even more so than a lot of other vehicles. But how many vehicles do you know that are legendary while having dependability issues?
The electronics, fuel pump, powertrain, and axle continue to be mentioned as issues by the Wrangler owner community. However, most of these are from clients who have altered their cars in some way.
The car trembling and wobbling are other complaints from owners, but that is more of a design issue. It should be rather clear that a Wrangler cannot be one of the safest vehicles on the road, even in terms of safety.
According to a RepairPal survey, a Jeep Wrangler's annual maintenance and repair costs average $694, compared to $652 for all vehicle models, and the likelihood that a repair will be serious is 16%, up from 12% on average for all vehicle types.
Even after understanding this, it becomes rather obvious why a Wrangler is still made and is still incredibly popular if we consider the benefits and drawbacks of owning one.
One of the primary reasons everyone adores the Wrangler is its classic design. Additionally, it has excellent aftermarket support and is rather inexpensive to modify. It is quite capable of tackling any terrain and has a superb all-weather build.
But the Wrangler's greatest advantages are that it's inexpensive and a blast to drive.
The new Wrangler is significantly improved, as would any vehicle that has undergone essential technological upgrades. The Wrangler may still experience reliability concerns, but that does not make it a poorly dependable vehicle.
Read more about Jeep Wrangler problems in our article: Jeep Wrangler Best Year: The Issues in 4 Generation
---
Conclusion
A Jeep Wrangler is a reliable vehicle that can withstand a lot of wear and tear. However, like any other vehicle, it can experience problems.
By reading through this blog, you will be able to learn about the different factors that affect a Jeep Wrangler's reliability and ensure that you take the necessary precautions to keep your vehicle in top condition. Make sure to bookmark this page for future reference and feel free to leave your comments below!