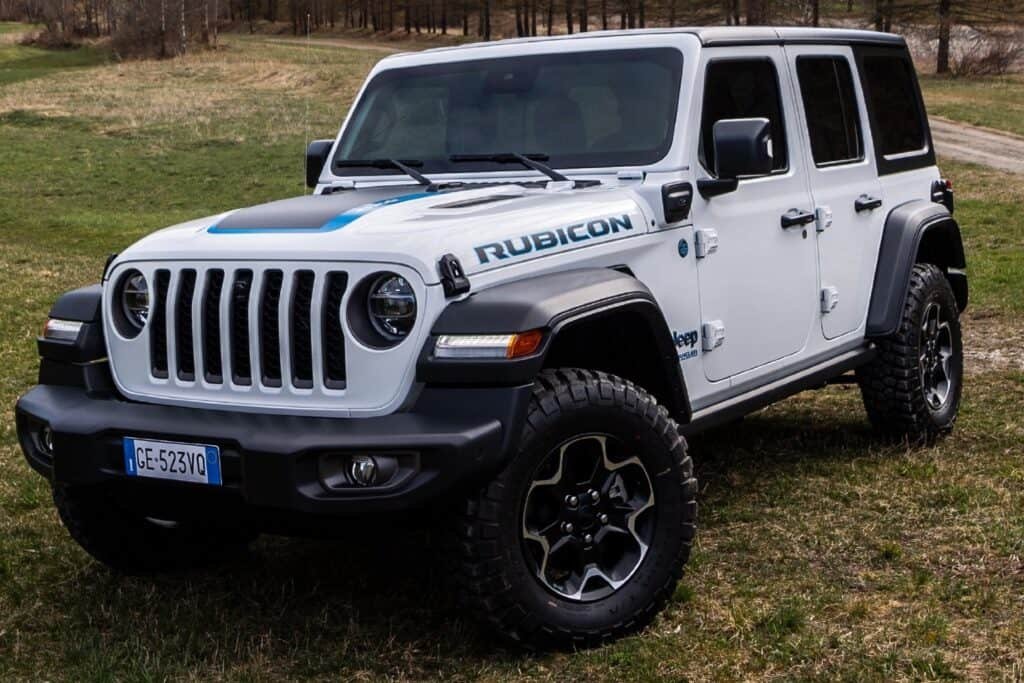 Overlanding and off-roading are two of the most popular off-road vehicle types in the world. They share a lot of similarities, but also have some key differences that can affect your experience when using them.
This blog post will outline these differences, overlanding vs off roading, and help you decide which one is better for your first-time overlander.
What is overlanding?
If you're ever feeling adventure-lust, then overlanding might be the way to go. This camping style involves traveling or driving over rough terrain on vehicles like trucks, SUVs, and 4-wheelers. Overlanding can be done in a variety of ways – ranging from simple trips to extended cross-country routes.
Overlanding is a form of self-reliant travel where the main objective is to get to distant places. It is normally done with mechanized off-road-capable transport (from bicycles to trucks) and involves camping, which may last for hours or even years and extend across national borders. It is not always done this way, but it is common.
There are many dangers associated with overlanding, so it's important to research the different routes before setting out on one! But that's half the fun, right? So what are you waiting for? Go out there and explore the world!
What is off-roading?
There's a lot of debate out there about which is better – overlanding or off roading. But in the end, it all comes down to personal preference. Overlanding refers to driving on roads that are off the main highway, while off roading can involve anything from dirt trails to steep slopes.
Driving or riding in a car on ungraded surfaces such as sand, gravel, riverbeds, mud, snow, rocks, and another natural terrain is referred to as off-roading. From leisure drives with unaltered cars to professional drivers competing in modified cars, there are a variety of levels of off-roading intensity.
Compared to overlanding, off-roading is normally completed in a shorter amount of time and over a shorter distance. If you're going to a remote campsite, or want to get there and back in your truck, take it offroading. You're overlanding if you go 100 miles down Route 66 to the Grand Canyon.
Both have their benefits – off roading gives you a sense of freedom, adventure, and camaraderie, while overlanding can offer a sense of satisfaction and accomplishment when you reach your destination. What's more, off roading is a great way to learn about different ecosystems and wildflowers in untouched areas. So, whichever route you choose, enjoy the ride!
Which one is better for a first-time overlander?
Before you head off into the great wide open, it's important to know the difference between overlanding and off-roading. Off-roading is a more challenging type of travel that involves driving on dirt, gravel, or sand roads.
Overlanding, on the other hand, simply means traveling in an off-road vehicle on pavement/tarmac. Either way can be great for first timers – overlanding might be a better starting point if you're worried about getting stuck in the mud! Both have their own set of benefits and drawbacks – make sure to research both before making your decision!
Why do people choose overlanding over off roading?
For many people, overlanding is the perfect compromise between off-roading and camping. It's a less intensive form of off-roading that is perfect for weekend trips. Vehicles used in overlander travel are typically smaller and lighter than those used in off-roading.
Overlanders often ride on paved or gravel roads, which makes it much easier to navigate and maintain control of the vehicle. Driving an overlander can be a very rewarding experience – it's like taking a trip back in time!
Pros and cons of overlanding vs off roading
When it comes to off-roading vs overlanding, which is better for you? The short answer is that it depends on your needs.
Overlanding is a type of off-road driving that uses soft surfaces like sand, dirt, and snow. It's a great way to see the country side while camping or traveling by car. However, Overlanding can be dangerous if you're not careful – equipment can break down, roads can be bumpy and slick, and there's the risk of getting lost in the wilderness.
Off-Roading, on the other hand, is similar to overlanding in that it uses soft surfaces but goes further into rugged terrain unsuited for cars (like forests). It's a great way to experience the natural environment and learn about different wildlife.
However, off-roading can also be dangerous if you're not careful – equipment can break down, roads can be bumpy and slick, and there's the risk of getting lost in
Conclusion
Overlanding and off-roading are two popular travel modes that can be enjoyed by first-time overlanders. Both modes have their own set of benefits and drawbacks, so it's important to know what each offers before making a decision.
Overlanding is considered to be a more traditional mode of travel, while off-roading is more adventurous and can be more thrilling for those who are looking for a more adrenaline-pumping experience.
However, overlanding is easier on the vehicle and offers a more scenic experience. Ultimately, it is up to the individual to decide which travel mode is best for them. Do you have any questions or comments about overlanding vs off-roading that you would like to share?