One of the most important things you need to know when driving a jeep is how to use the transfer case.
On a jeep, the transfer case allows you to drive in two different modes- 4H and 4L. 4H is high range, which means you can drive over long distances without having to change gear too often. 4L is low range, which means you'll have to change gear more often.
This blog post will explain the Jeep Wrangler 2H 4H N 4L and when to use each mode and show you how to switch positions on your transfer case.
Before we go down, we also have an article about 2H 4H N 4L Jeep on our blog: 2H 4H N 4L Jeep: The Ultimate Adventurer's Vehicle
---
Jeep Wrangler 2H 4H N 4L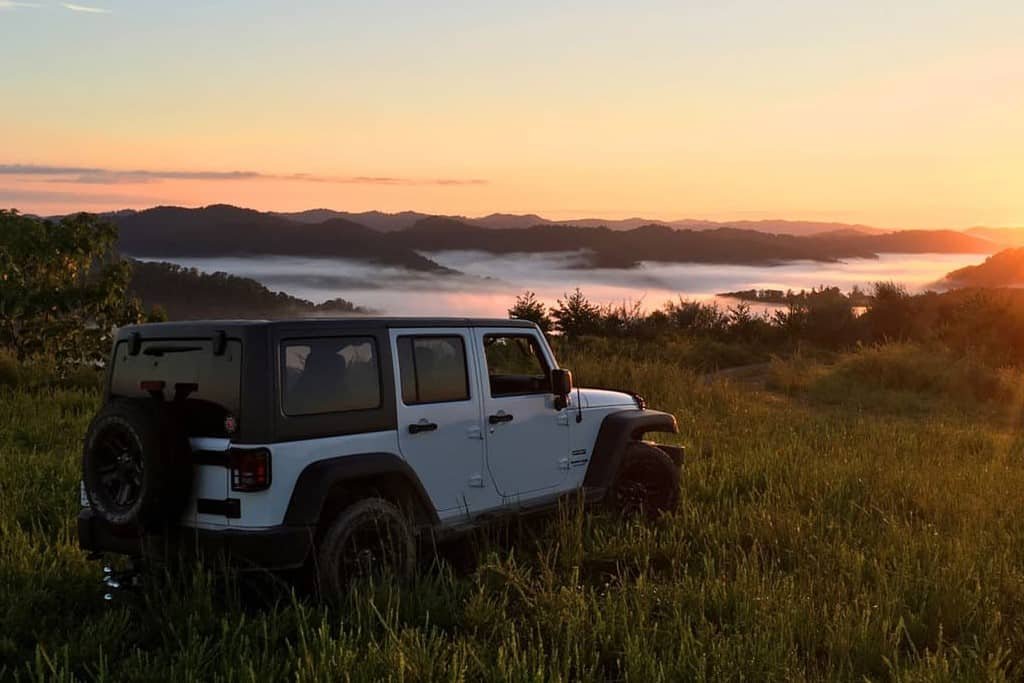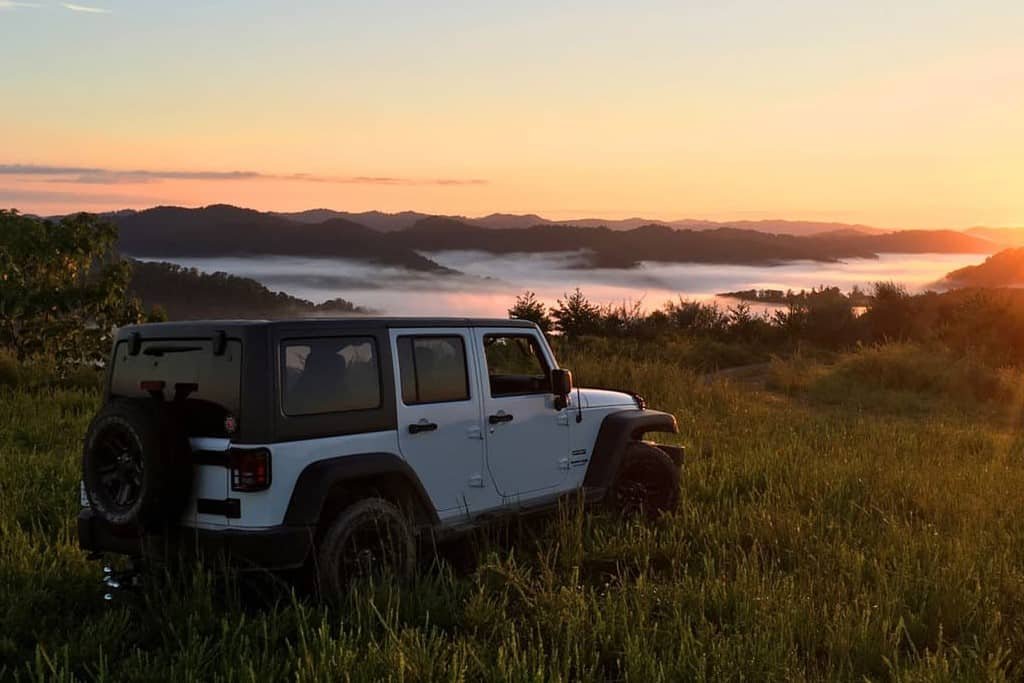 Both the Jeep Wrangler and the Gladiator offer two four-wheel-drive configurations and share the same drivetrain capabilities. They are labeled on the transfer case lever and the dashboard as 4H and 4L. Neutral and two-wheel drive (2H) are the other options (N).
Keep your Jeep in 2H when traveling on paved roads under normal circumstances. You might want to switch to one of the four-wheel-drive settings when off-roading, driving inclement weather, or in other situations where traction is compromised.
It can resemble receiving superpowers from a radioactive spider bite when you purchase a 4-wheel drive (4WD) automobile. However, just because you have the ability now doesn't mean you know how to use it, and improper use of 4WD will most often leave you stuck.
For your daily road trips, your Jeep should be set to 2H (also known as 2 Hi). This means that it will run at a high speed when traveling on dry roads. If you use any other gear, your Jeep may get damaged by overheating.
---
When to Use 2H 4H N 4L
4H/4HI is used when you want a bit more grip in wet or light snow situations or on gravel roads. 4L/LO is used when you want maximum grip and torque. LO is for your more serious four-wheel drive applications.
You now have the power of a four-wheel drive car, so you want to use it to its full potential without damaging your vehicle.
Many new 4WD drivers are confused about when to switch between different settings of the 4WD systems. Drivers who don't know how to use their vehicles' features may end up causing damage to them by using the wrong setting. To ensure that you don't fall into these common mistakes, we're going to examine the use cases for each setting.
The transfer case allows you to choose whether to provide power to the rear-wheel drive system or to both front and rear-wheel drive systems.
The H/L or Hi/Lo settings tell you the gear ratio range being used. H/Hi has higher gear ratios which do not generate as much torque (power for dragging your car up and down trails) but lets you to drive at regular highway speeds.
2H/2Hi
2H is your everyday driving mode, assuming your daily commute is paved roadways. In this position, both front and rear tires are working together to provide traction. This means greater power and faster acceleration. When you're cruising along at highway speed, you'll notice the engine feels stronger and the car handles better.
4H/4Hi
When you're driving in 4H (four-wheel drive), switch to this gear when you want extra traction. In 4H mode, the engine provides power to all four wheels instead of just the rear ones.
However, it is not using the highest range of gears, so you can drive at normal road speeds, but the conditions may require you to slow down to avoid accidents.
This setting is best suited for dirt/gravel road surfaces, hardpacked snow or ice, and rain-, snow-, or ice-slick road conditions.
4L/Lo
The 4 here means that the vehicle has a full electrical supply for all four wheels, but L/Lo means that the ratio of gears being used is low. This setting is best suited for those serious off-roading conditions.
When you're driving at a lower speed, use this setting for maximum grip and acceleration. It works best for rocky terrain, when you encounter deep snow or mud, or want to climb or descend steep slopes. Higher gears mean less grip and more speed, but less acceleration.
---
Scheduling time to clean your car every week seems difficult to you? The microfiber car duster has been defeated in the battle. With a handle, this handy car duster makes it easy to clean your automobile. By connecting the duster to your water source, you can begin crushing up those dirt, dust, and pollen particles. Due to the scratch-free outside design, your automobile will stay looking fresh after dozens of passes.
Switching the Transfer Case Position on Your Jeep
You know when to use each setting on your 4WD Jeep now. It is also important to know how to switch between positions. In a hurry, shifting from 2H to 4L in gear can cause severe damage to your Jeep. That's not a good idea!
You should consult your manual for the exact procedure for your 4WD setup. Here's how to switch to a modern 4WD model. You should check the owner's manual for the exact steps involved in switching older models.
Remember that 4H and 4Hi are the same, and the labeling depends on your Jeep model. The labeling will vary depending on your model for 4L and 4Lo.
The "2" and the "4" on the labels tell you where the drive train is transmitting power. "2" indicates the back two wheels, while "4" indicates that the engine is driving all four wheels.
The H/Hi and L/Lo refer to which range of gear ratios are being used. You can employ the high range gear ratios, which give you more speed but less power, in any mode designated with an "H" or "Hi."
The L/Lo, on the other hand, alerts you to the use of lower range gear ratios, which will give you more power (torque), but driving at higher speeds will result in heat buildup in your transfer case, which could result in some damage.
There are also other concerns if you push your speed too high. You might trigger binding or "crow-hopping," which occurs when the four wheels rotate at various rates. The drivetrain may experience a boom or a shudder as a result.
Switching to 4H/Hi
By just pressing the lever back firmly to the 4H position, you can enter 4H mode if the road has become slick or you've encountered some loose gravel. Typically, less than 60 mph must be maintained while doing this.
Switching to 4L/Lo
Keep in mind that you are now changing the gear ratios being used. You will have to move to lower gear ratios and travel at slower speeds. You should generally travel at a speed of 2 to 3 mph.
Once you have slowed down, put your Jeep back in gear by shifting into neutral, pulling the gear lever back to 4H, and then engaging the gears again. You can go at this point, but keep in mind that you can no longer travel at standard highway speeds.
While stationary, you can shift to 4L, though it may be trickier because the teeth of each gear may not be lined up. The two gears slip together considerably more easily when rolling.
---
What Do the Terrain Settings on a Jeep Do
Any terrain option you choose locks the four-wheel drive of your car for more stability and traction. Each setting also engages other features to help you drive safely and get the most out of your Jeep. The four settings are described in the following detail:
Snow
In slick conditions, the snow option improves your traction. It distributes torque equally to the front and back wheels. In order to reduce wheel slippage, your car will also launch from second gear rather than first unless it is in 4WD Low.
Sand
This mode allows for increased wheelspin and raises the shift points, making it perfect for off-road driving on roads with little traction.
Mud
Jeep advises using Mud mode when driving through mud and damp grass but doesn't explain the mechanical changes. Older models only have the Sand/Mud option available.
Rock
Only the Trailhawk versions of the Renegade and Compass provide rock mode. It can only be active in 4WD. low range and is used for low-speed off-road obstacles, such as huge rocks and deep ruts. The most traction is available from it for serious off-roading.
---
Conclusion
Thank you for reading our blog post about the Jeep Wrangler 2H 4H N, and 4L-The Basics. In this post, we will discuss when to use 2H, 4H, and 4L and how to transfer gear on your Jeep's transfer case. We hope this post was helpful.
If you have any questions or comments, please feel free to leave them below and we'll get back to you as soon as possible.