As diesel fuel increasingly becomes popular, questions about the compatibility of red dye diesel fuel with diesel-powered equipment continue to surface. This blog post aims to answer some of the most common questions about red dye diesel fuel and diesel-powered equipment, including the query, is red dye diesel bad for your truck?
After reading it, you'll be able to make an informed decision about using red-dye diesel in your truck and, hopefully, avoid any complications down the road!
Before we continue our discussion if you want to get more information about off-road diesel, you can read this article: What is Off Road Diesel – A Complete Guide
---
Dyed Diesel Color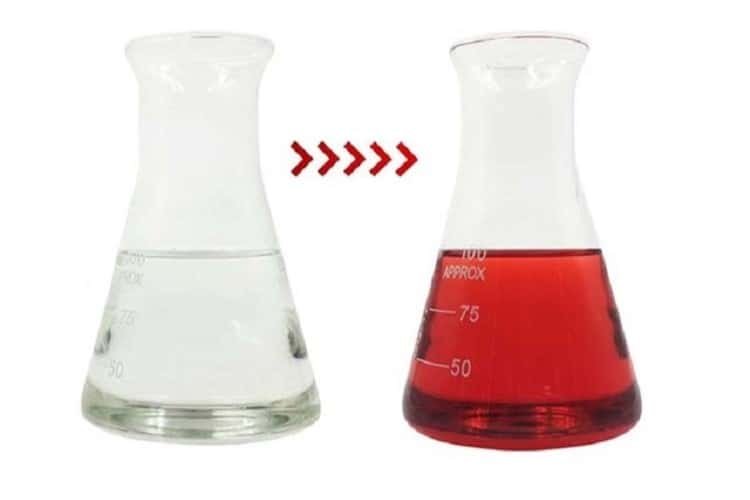 Due to the distinctive color that is required to be dyed by the government, dyed diesel is also referred to as "red" diesel. Solvent Red 26 or Solvent Red 164 is a specific type of dye.
It acquires the recognizable red color as a result. Additionally, it is added in very high concentrations to make it visible through conventional diesel and simple to recognize.
---
Do You Prefer Red Dye Diesel
Red-dyed diesel fuel has several advantages, but they're not the only ones. This sort of fuel is substantially less taxed than typical pump diesel and is intended for use in commercial and off-road equipment. Red-colored diesel is still not permitted to be used on public highways.
Additionally, red diesel is taxed differently depending on the state. It is crucial to remember that red fuel can still be used in off-road vehicles like farm tractors and diesel generators.
Furthermore, even without being registered with the authorities, off-road users can use red-colored fuel in their pickup trucks.
Some businesses employ on-site tanks, while others require tankers to restock their supplies. Use of red-dyed fuel is also punishable by $440 in fines and arbitrary car inspections.
However, if you use fewer than 500 gallons, the fee is substantially less. If you drive a truck for a living, you might not have time to stop at the gas station frequently.
---
Can Red Dye Diesel Be Mixed With Regular Diesel
Although you may have heard that red diesel can be combined with regular diesel, you may be unsure of its safety.
The red dye is the primary distinction between red diesel and regular road diesel. Even though it could be challenging to tell the difference, you can typically presume that red diesel contains sulfur whereas standard road diesel does not.
However, compared to white diesel, which might not include sulfur, red diesel fuel is less hazardous. In reality, if you wish to mix the two fuels, you can do so without any problems.
With the exception of the red dye, red diesel and white diesel are the same. The automobile will run on this gasoline exactly like it would on regular pump diesel without harming the diesel engine. Red diesel use, however, is prohibited on public roadways and is punishable by heavy fines.
Red diesel is even prohibited from being mixed with ordinary fuel in several nations. You can thus take some measures if you're unsure whether it's okay to blend red diesel with regular diesel.
---
Can Your Truck Run on Red Diesel
Red diesel is comparable to regular diesel but contains more sulfur. Red diesel may be used in trucks for off-road operations, however, it cannot be used for on-road activities. If you are found using red diesel, you could be penalized or charged with a crime.
Red diesel has been used by criminals to get around paying taxes on regular diesel fuel, which is why it is prohibited. Fortunately, there are groups that take the red dye out of diesel fuel so that it can be utilized for leisure activities.
You must first comprehend that red diesel has a higher sulfur content than green diesel. In contrast to green diesel, it has three to four times as much sulfur. Sulfur is bad for the environment, especially for persons who have breathing issues.
As a result, you ought to only utilize red diesel from a green pump handle. You should be aware of the safety risks associated with putting red diesel in your truck in addition to the legal ones.
---
Is Red Dye Diesel Bad for Your Truck
Will red diesel hurt my truck?
Is red diesel bad for your truck? One concern that many have is whether the DOT or another enforcement agency can still find dye even if you stopped using it or it was used a long time ago. Should you clean it? Do you have any options?
Therefore, traces of off-road petroleum will remain in your fuel system if you have used it. Typically, the gasoline filter is where this is most obvious. After a significant volume of dyed fuel has passed through the filter, it will become stained crimson.
Thus, there is not much else to worry about once you update your filter. Simply continue using standard petrol. The trace amounts of color will be gone after several tanks.
Don't panic if you notice a small tint even in lines that are normally clear. When you get inspected, they are not looking for evidence of previous use. They are more concerned with the contents of the current tank.
Don't believe you can split it, please. Don't try to cut corners by mixing a few gallons of colored with your regular water. Due to its high concentration, the colored fuel will be visible through the regular. It will still be visible even if it is greatly diluted.
Additionally, the inspector will occasionally use a test strip that will show a very small amount of dyed fuel. similar to even one gallon in a 100-gallon tank. Take no chances. It's not a lot of money, really! We occasionally only have to make tax payments.
---
Do you want to express your gratitude for one of them? You can express your affection for an architect in a one-of-a-kind and intimate manner with an engineer mug. You can use this 11oz ceramic coffee mug in the microwave and dishwasher, which makes it versatile. It's also possible to write to it. Today is the day to order an engineer's coffee mug!
What is the Penalty for Driving with Colored Diesel
In all states besides Alaska, using colored diesel in over-the-road vehicles is punishable by a fine of $10 per gallon or $1,000 per offense (whichever is more). (Alaska has specific regulations for colored fuel; you may see them at Alaska.gov.
A $1,000 punishment will be assessed if you are found to have 30 gallons of coloured diesel in your tank without authorization.
Should you possess two tanks. You guessed right. Double the penalty. unless the price of $10 per gallon exceeds $2000.
If you commit the same offense more than once, the fine for each subsequent violation will rise by $1,000. The total number of offenses will determine the size of the penalty. The deliberate use of dyed diesel for taxable purposes is a Class 6 crime that can be brought against the defendant. Unless less than 20 gallons are consumed overall. Although I don't believe they usually enforce it, I wouldn't push it.
A Class 6 felony prosecution could be brought against someone who makes an attempt to change the quantity or makeup of any dye or dye marker in any dyed diesel fuel. Keep your hands off it. This is a precaution against those annoying "fuel launderers." Say "launderers" three times quickly.
Inspectors can frequently be seen at truck stops, agricultural exhibitions, weigh stations, safety stations, and other locations with a high concentration of commercial vehicles. They have a history of dipping tanks throughout parking lots.
---
Conclusion
Did you know that red dye diesel is bad for your truck? In this blog, we will be discussing the facts surrounding red dye diesel and how it can negatively impact your vehicle.
By the end of the blog, you will know if red dye diesel is better or worse than regular diesel, how to use red dye diesel safely, and what happens if you are caught using red dye diesel. Make sure to read through the blog to learn all the information you need to make an informed decision!