Do all terrain tires last longer? All-terrain tires are a good choice for people who drive on the highway and off-road. Their tread is more aggressive than that of highway tires but less aggressive than that of mud-terrain tires. This gives you a good grip on rocky, wet, or sandy off-road trails and a smoother, quieter ride on the road with good steering response.
Most people know that mud tires wear out much faster on the road than street tires, so you might be wondering if all-terrain tires wear out faster.
Do All Terrain Tires Last Longer
Do all terrain tires wear faster? The answer depends on which tires you are comparing. All-terrain tires wear out faster than similar-quality street tires, but they last a lot longer on the road than mud-terrain tires. About 40,000 miles is the average life of all-terrain tires, while 60,000 miles is the average life of your highway driver tires.
The tread pattern and the rubber compound are the two main things that affect how long a tire will last. Of course, low-quality highway tires will wear out faster than good all-terrain tires.
Time is another thing to think about. Rubber breaks down over time, so tires should be checked after 6 years even if the tread is still good. At ten years, you have to get new ones or you're putting your life and the lives of others on the road at risk.
These are the main things that happen in a tire's life. But there's a lot more to explain so you can figure out what's going on with your tires' wear and tear and deterioration.
Tire tread for all terrains

As was already said, the tread pattern on the tire is important. If you take two tread patterns made from the same rubber compound and compare them, a moderate tread, like the ones on highway tires, will wear and tear less than an aggressive tread.
The most noticeable difference will be cupping, which is when the tread wears unevenly. When compared to a highway tire, treads with more ridges will wear out more unevenly.
So, if you want to get the most miles out of your tires and you only do light off-roading, like on rough dirt and gravel roads or on trails with little sand, mud, and rocks, you might want a tread pattern that is more for the highway than for the trail.
Rubber Tires for All Terrain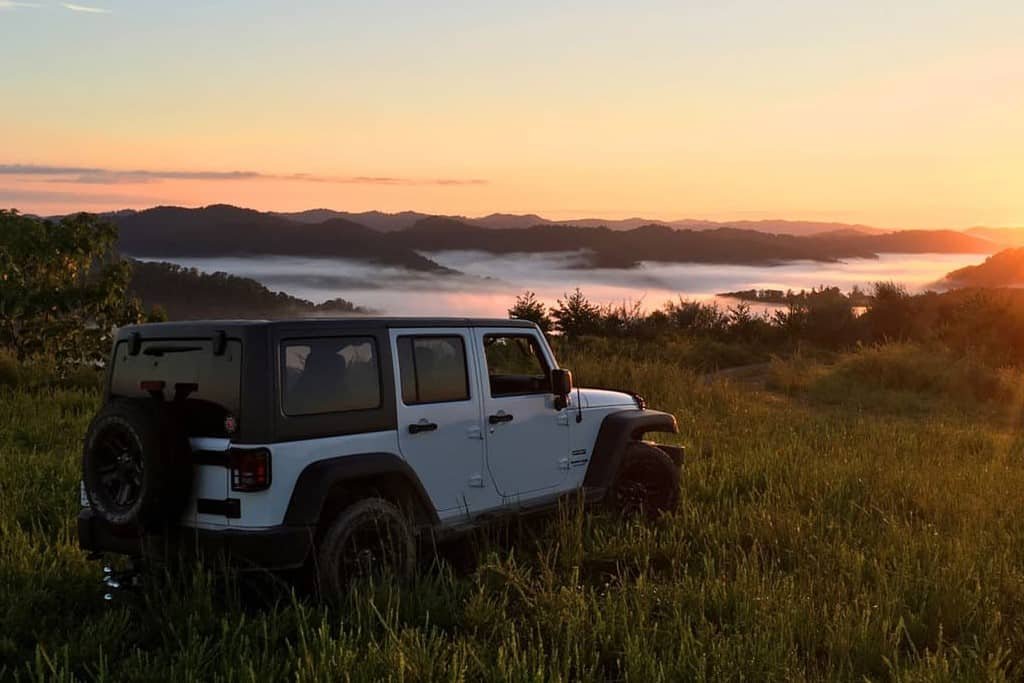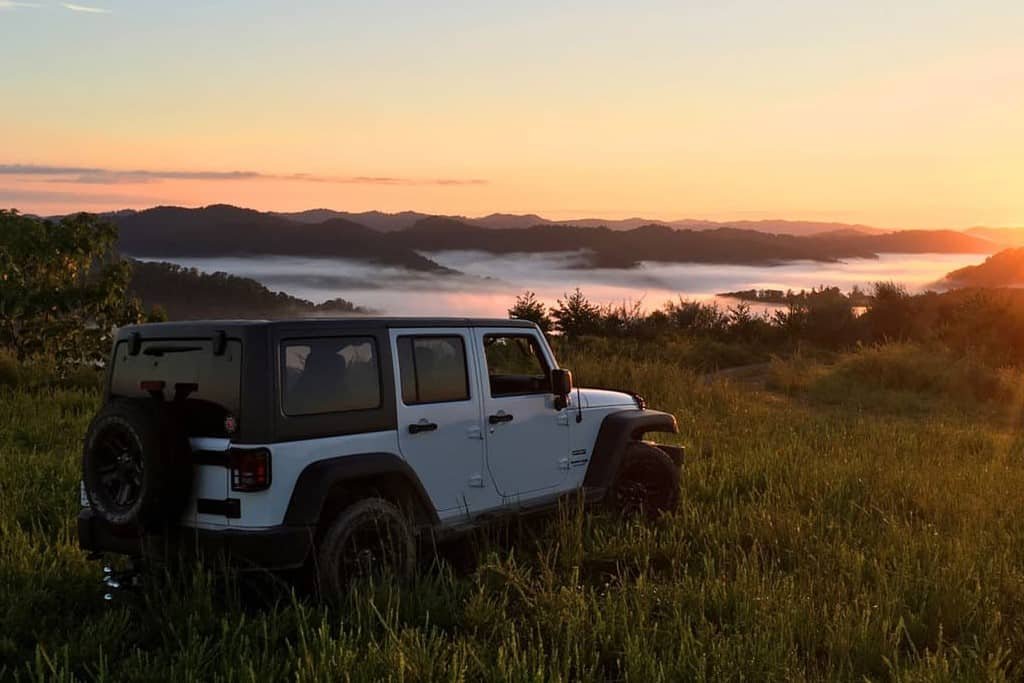 The rubber compound that was used to make the tire will have a much bigger effect on how many miles it will last.
All-terrain, mud-terrain, and snow tires are all made to grip the road surface as well as possible. They use softer compounds that let the tire bend and grip rough terrain, snow, and ice. This kind of rubber also helps snow tires keep their softness when it's cold outside.
But this means that as they heat up while driving fast on the highway, they get even softer. It's not a surprise that soft rubber wears out faster than hard rubber. All of this means that the softer rubber in all-terrain tires wears out faster than the rubber in tires with a harder compound.
How Many Miles All-Terrain Tires Get on Average

How many miles you get out of your tires depends on things like the type of road you drive on, where you drive, and how you drive. We'll talk more about these things in a bit, but first, let's look at how far your tires usually go.
Based on miles driven, the average life of an all-terrain vehicle is 40,000 miles, but some models can last for 80,000 miles or more. This means that good all-terrain tires can last longer than some highway tires.
A tire's warranty is often based on how many miles it has been driven. They are basically promising that you will be able to drive a certain distance if you take care of your tires and don't abuse them.
Note: If you want to use this warranty because your tires need to be replaced too soon, you'll need the maintenance records to show that you took good care of them. That's fine, though, because you're already doing regular maintenance, right?
Even though the all-terrain tires might wear out faster, they might last longer than some highway tires. You might think that these tires will end up costing more because of this, but that is not always the case. You can find tires with good ratings for a fair price if you look around.
Putting in roads

Not every road is made the same. When building roads and highways, road crews in each area use different kinds of materials. The roughness of these different materials affects how many miles you can get out of your tires. If the roads in your area are rougher, your tires will wear out faster.
Driving Environment

When it comes to how far your tires will go, there are two main environmental factors to think about: whether you are in a city or on the highway, and whether you are in a mountainous or flat area.
Highway vs. City

Drivers in cities start and stop a lot more, which makes the car slip. Slippage happens when the surface of the tire slides across the road instead of rolling over it. This slipping has a big effect on how the tread wears and will shorten the tread's life compared to driving on the highway.
Mountains vs. plains

When driving through mountains and hills, you have to go up and down a lot, and the roads are usually more windy and require more turning.
All of these make the tread of the tires wear out faster. People who drive on roads with more curves will wear out their tires faster than those who drive on roads that are flat and straight.
Make it live longer

To get the most out of your tires, you should keep in mind the things you can change. Mountains, hills, and the materials used to build roads and highways in your area are out of your control.
Driving Style

But you can change how you drive and when you change your tires. Use the gas and brake pedals more gently and turn at slower speeds. Both of these will make your tire last longer.
Maintenance

Most importantly, you should always keep up with your tires' maintenance schedule and have them rotated, balanced, and checked regularly. This will make your tires wear out more evenly and give you more miles before you need to replace them.
Is always more always better?
This question might seem silly. Most people might think that you want your tire tread to last as long as possible and will pay more for this.
But if you don't drive a lot, the rubber compound in the tires could break down before the tread does.
If you drive your car 5,000 miles a year and buy tires that last 60,000 miles, it might seem like those tires will last you 12 years. You can't, and you shouldn't even try.
Tires lose their rubber over time. Experts say that a tire should be checked for safety after it has been used for six years. Tires that are 10 years old or older should be replaced right away.
The environment can also cause the rubber to break down faster. If you see cracks or splits in the rubber of your tires, you should get them looked at right away. When the rubber gets old, the tire can blow out or the tread can come apart, which can be very dangerous. All of these have caused car accidents that killed people.
Where the Road and the Rubber Meet

Do tires for all terrains wear out faster? How they compare to other things changes the answer. They wear out faster than tires for the highway but not as fast as tires for mud.
Even though all-terrain tires wear out faster than regular street tires, you can get the same amount of life out of them if you shop around for higher mileage models. This doesn't have to cost you a lot of money.
You can also make your tires last longer if you keep up with regular maintenance and drive less aggressively. Just remember that once the tire has been on the car for 6 years, the rubber may start to break down, even if the tread is still good.