Cheap Jeep mods-I won't start by saying "we've all been there," because the truth is that we haven't. But if you are like I was when I first got my Jeep (and to some extent even now), it can be discouraging to know that you can't afford to make changes.
Nothing is worse than driving down the highway and seeing a modified Wrangler while you're saving up for a bumper. It's simple to feel bad about yourself.
In reality, I'm glad I started out this way because it taught me to be patient and work hard, and it gave me time to figure out what I was doing.
It also gave me a lot of time to make some cheap changes to my Jeep to make it my own. The important thing about having a Jeep is to make it your own.
You don't have to spend a lot of money. Just think of something.
So, here are 5 cheap jeep Wrangler mods that any Jeep owner can make.
Top Cheap Jeep Mods
Lights, Lights, Lights
I'll start with this one because, even though it's very cheap, it's the most expensive thing on this list.
It's no secret that the lights that come with a Jeep don't blow anything out of the water and don't work for many people.
There are a lot of options for replacing headlights, but you can find a great deal on Amazon to make your stock headlights better.
When the time comes, you can spend more money on better brand lights if you aren't happy. But until then, check out these books from Amazon. My 1999 TJ is running right now.
NOTE: When you replace headlights, you should ALWAYS SET THEM TO THE FACTORY THROW.
Headlights from the factory are made to "throw" the light down toward the road. If you don't do the same with aftermarket lights, you will make a lot of people angry. Do a quick Google search for your car if you don't know how.
Make sure that the headlights you want to buy have been approved by the DOT. If you don't set them up just right, they will stand out and you might get a ticket for not having DOT-approved lights.
Instead of just adding headlights, you could add light bars to your Jeep or replace the fog lights that came with it.
Like headlights, light bars can cost a lot of money, but you don't have to.
If I've learned anything from looking for cheap mods, it's that if you're not sure about a product, you should spend a lot of time reading reviews and comments on Amazon.
Customers don't mind giving honest reviews on Amazon, which is a good thing.
NOTE: Always keep in mind that light bars can only be used off the road. It is against the law to use them on the road.
Some people disagree with the use of light bars, but if you want a cheap way to make your Jeep stand out, why not put a few on?
Hooks on the hood
On older Jeeps, I've seen the hood flap up and down in the wind at highway speeds with only the factory rubber latches holding it down. This is a little unsettling.
I might be a little shaken up, but I remember that a friend of mine in high school had his hood fly open TWICE while he was driving on the highway.
Jeeps are not very good at cutting through the air. The front of our car doesn't always cut through the wind.
Because of this, it is easy for wind to get under the hood and make the car shake in a way that can be seen.
The hood latches can be changed for a low cost by any Jeep owner.
I run these from, and I really like them. They cost more than other choices, but hood latches can be a cheap upgrade in general. Rugged Ridge
Aftermarket latches not only make your hood more secure, but depending on what you choose, they can also give your truck some personality.
Guards for door seals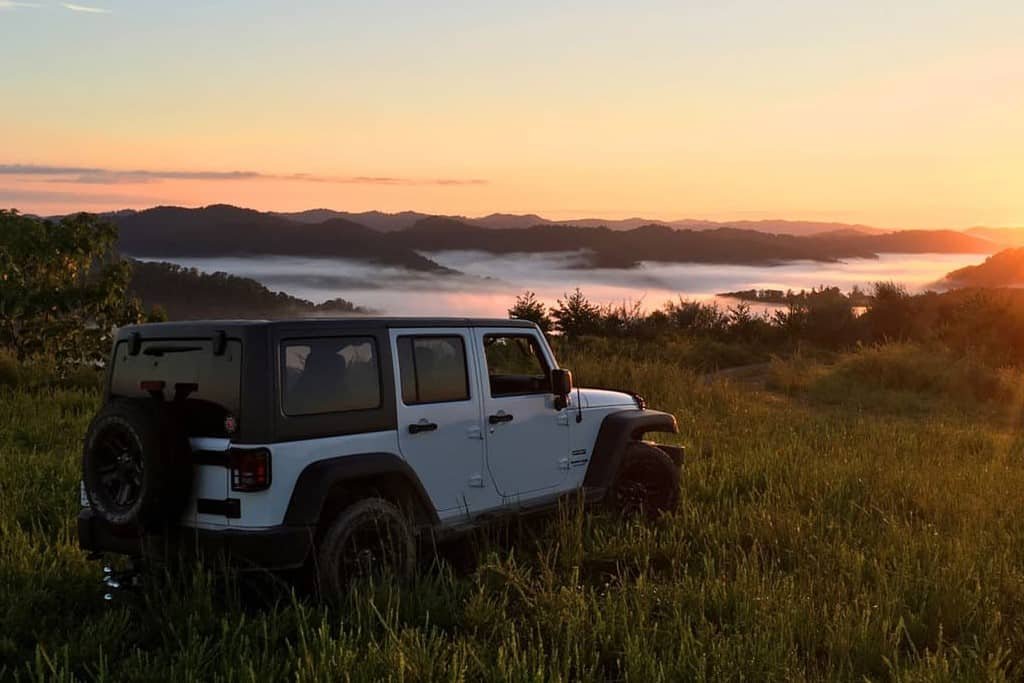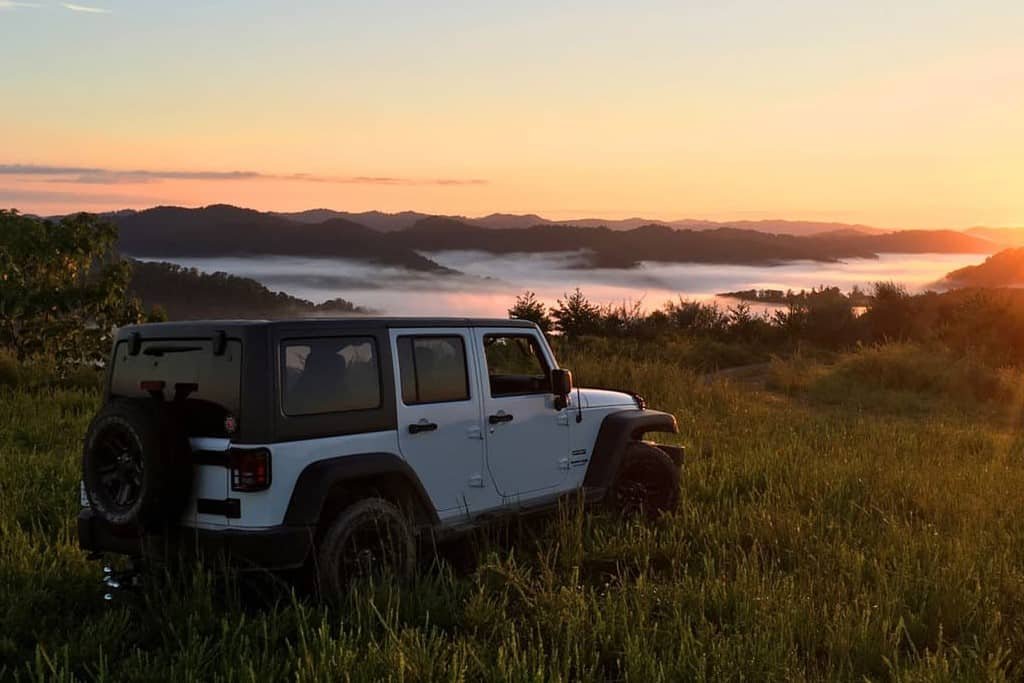 This one is easy to figure out. On the trails, Jeeps get beat up a lot.
But the door of any car, especially the driver's side, gets a lot of use. When you get into any car, you probably hit or scrape the door seal guard in some way.
When Jeeps are out on the trail for a day with the doors off, the door seal guard or paint can get pretty beat up.
You can easily fix that by getting some aftermarket guards that you just stick on with 3M tape and you're done. like these Rugged Ridge ones
When you open your door the next time, you'll see nice new seals with a little "meat" instead of factory seals or paint that is all beat up.
These not only make the tub look clean and fresh, but they also make sure that the bottom seal between the tub and the door doesn't let any water in when crossing streams, rivers, or big puddles.
Get out the Plasti Dip or spray paint
The next mod is probably one of the easiest ways to make your character look very unique.
Companies have made accent kits that let you change the color of your interior or exterior accents, but grabbing a can of Plasti-Dip or spray paint gives you full control.
People like to paint classic things on their Jeeps, such as:
Speaker Covers
Air Vents
Bevel Headlight
Bevel and Gas Tank Cap
Latch Hood
Hood Hinges
Fenders
In all honesty, the list could go on and on.
This mod is so great because of this. Depending on how creative you are, adding some color to your Jeep can almost guarantee that it is "one of a kind."
If you are afraid to paint anything on your car, you might want to think about using Plasti-Dip.
If you get tired of the look or don't like the color, you can peel it off and put it back to stock or change it.
90% of a good paint job is getting ready to paint, and 10% is how to paint.
Always clean and prepare a surface well before painting it. It makes a huge difference in how things turn out in the end.
If the surface is very clean, all you have to do is spray in a smooth, even way.
Don't shoot the can in short bursts in one spot. Use a lot of thin coats instead of a few thick ones.
Grab Bars or Handles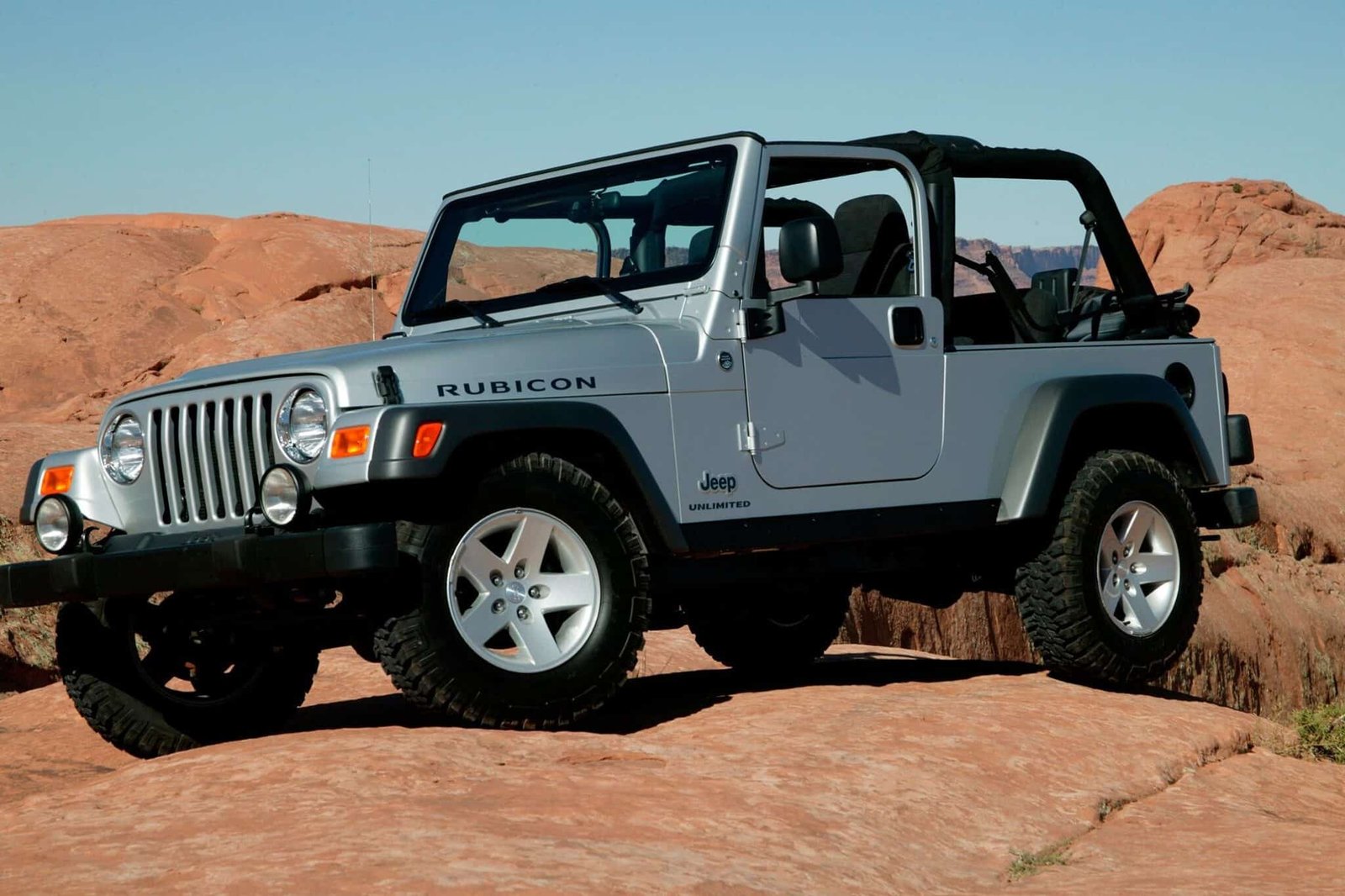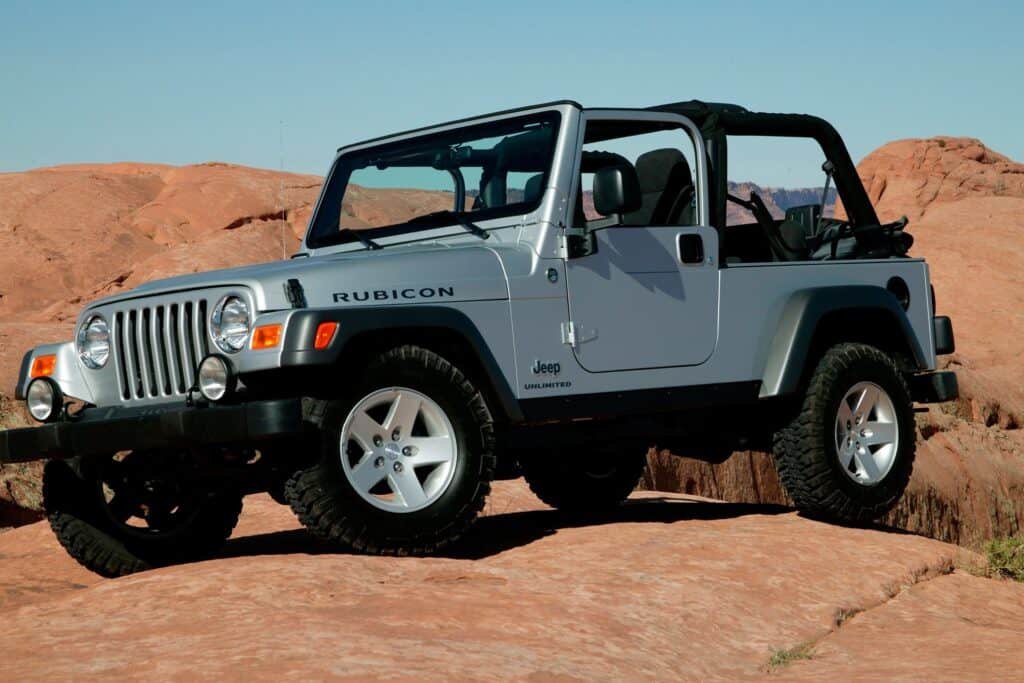 Grab bars and handles, which are often called something else for a good reason, are almost a necessity if you take people off-roading in your rig.
In any car, the driver always has a different experience than the other people in the car. Being in a Jeep is worse.
When going off-road, the driver can hold on to the steering wheel. Adding some or more handles to hold on to
In addition to giving you something to hold onto on the trail, a good set of grab handles makes it easier for you and your passengers to get into the cab as your Jeep gets taller from suspension and tire upgrades.
Most aftermarket handles are easy to attach to your roll cage by bolting or strapping. So, in just a few minutes, you can give your command center a more interesting and rugged look.