You've probably heard that the Jeep Wrangler is one of the best off-road vehicles out there. Well, this blog post is all about the best year of Jeep Wrangler to buy and Jeep Wrangler problems.
After reading this, you will know what to watch out for when buying a Jeep Wrangler and whether or not it is the right car for you. So whether you're thinking about buying your first Jeep Wrangler or you're looking to buy a second Jeep Wrangler, read on!
Before you continue reading, You can explore more about Jeep Wrangler, including the list of the best and the worst Jeep Wrangler, the issues, etc, in this article: Best Year for Jeep Wrangler – Everything You Need To Know
---
Best Year of Jeep Wrangler to Buy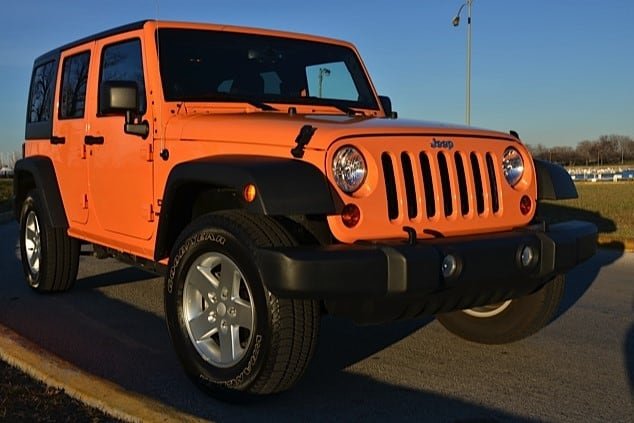 2013 Jeep Wrangler JK Sport
The 2013 Jeep Wrangler JK Sport is a good option for those looking for a sportier vehicle. It has a manual convertible top, 16-inch silver-styled steel wheels, fabric seat upholstery, and ABS traction control, according to HotCars.
The 3.6-liter V6 engine in the JK Sport produces 285 horsepower. With only 17 mpg in the city, the EPA is not particularly impressive.
2014 Jeep Wrangler Willys Wheeler JK
The 2014 Jeep Wrangler Willys Wheeler JK will make you feel warm and fuzzy if you're a true Jeep enthusiast. According to HotCars, the Jeep is a representation of the "military jeeps that carried the troops into battle. The Jeep offers pure functionality and rugged capabilities in a unique package that recognizes the brand's great history."
A 3.6-liter Pentastar V6 engine with 285 horsepower and 260 lb-ft of torque will be provided to buyers. The engine can be coupled with either a five-speed automatic transmission or a six-speed manual gearbox (standard).
2018 Jeep Wrangler JL
The 2018 Jeep Wrangler JL has two-door and four-door models, zipperless soft tops, and a simpler fold-flat windshield. The vehicle is propelled by a 3.6-liter Pentastar V6 engine and has an EPA rating of 18 mpg in the city and 23 mpg on the highway.
2018 Wrangler Rubicon
The 2018 Wrangler Rubicon, which was inspired by a well-known off-roading route, is sturdy and hardy. It has a 285-horsepower, 3.6-liter V6 engine.
With its 33-inch wheels, you can anticipate plenty of ground clearance as well. The Rubicon is a great option because it gets good gas mileage and has a contemporary interior.
2020 Jeep Wrangler Unlimited North Edition
The 2020 Jeep Wrangler Unlimited North Edition takes first place. The car can drive on ice, snow, and damp surfaces.
HotCars states that this Jeep, based on the Sahara model, has a retractable 3-piece roof that keeps you dry and warm as well as the Selec-Trac 4×4 system.
Tow hooks, an anti-spin differential axel, and Bridgestone All-Terrain tires are also included with the car.
---
Qualities Found in the Best Jeep Wranglers
The top five Jeep Wranglers on the market offer the following benefits:
Despite their large off-road design, they manage to maintain respectable fuel efficiency.
Effortless switch between off- and on-road travel.
Reliability (along with safety features).
Should You Buy a Jeep Wrangler
There's no doubt that the Jeep Wrangler is a popular vehicle. With its off-road capabilities and classic looks, it's a great choice for anyone looking for a vehicle with character.
Jeep's top-of-the-line SUV has a great resale value. Compared to Toyota Tacomas, Porsche 911s, and all other vehicles on the road, Wranglers retain their value the best.
According to a recent analysis by the iSeeCars website, the Jeep Wrangler and Wrangler Unlimited depreciate the least over five years of any other make or model of car.
While the average car loses 40.1% of its value in the first five years, the Jeep Wrangler Unlimited and ordinary Wrangler only lose 10.5% and 9.2%, respectively.
---
Common Problems with the Wrangler
It's that time of year again when Jeep enthusiasts everywhere are feverishly shopping for their dream Jeep Wrangler. However, with so many Jeep Wrangler models on the market, it can be hard to know which one to buy. To make things even harder, Jeep Wrangler problems can crop up at any time and for any reason.
Death wobble
What it sounds like, the death wobble is exactly that. When driving, the Wrangler shakes or wobbles severely. The steering wheel has to turn side to side due to the deadly wobble.
The Wrangler seems to be falling apart as it swings back and forth. The death wobble can be harmful and seriously harm an object.
Other than Jeeps, other vehicles can experience the deadly wobble. Large, powerful trucks and other heavy-duty vehicles are also affected.
TIPM Failure
The computer and fuse system in your car is called the TIPM, or a completely integrated power module. All of your Wrangler's electronic parts are controlled by the TIPM.
This module is becoming more and more crucial as automakers move toward electric power.
The signs of a failed TIPM resemble poltergeist symptoms. Your electrical components will be able to tell if your TIPM is failing.
Cylinder head replacement
Additionally, there are numerous instances of cylinder head issues with the Jeep Wrangler's engine. The air intake to the cylinders is governed by the heads. For an engine to operate effectively, the ratio of air to fuel must be just right.
The Wrangler engine will burn hot and produce less power if there is too much air present. If there isn't enough air, the gasoline won't burn efficiently, and the engine will work harder to get more air into the system.
Poor on-road ability
The Wrangler can manage rough roads, but it struggles on road trips compared to other cars.
Instead of whipping speeds, the design was intended for tough experiences. On quicker routes, the Jeep's boxy shape provides for a noisy ride and is not aerodynamic. Additionally, it wasn't designed to be the most comfortable ride. The interior of a Wrangler is constructed for toughness just like the outside.
Additionally, it has some safety issues due to its design. The Wrangler's roof and doors may be taken off for a more immersive off-roading experience, but they don't provide much protection.
Not intended to shield occupants from harm in the case of a collision, the doors and top are largely there for weatherproofing.
---
Conclusion
Jeep Wrangler enthusiasts all over the world are eagerly waiting for the next model year to come out. With so many new features and upgrades, it can be hard to know which year is the best year to buy a Jeep Wrangler.
However, by following the qualities found in the best wranglers and assessing your own personal needs, you will be able to make an informed decision. Plus, if you do decide to buy a jeep wrangler, be sure to keep an eye out for any jeep wrangler problems that might crop up.
We hope that this blog was helpful in making your decision about which year to buy a Jeep wrangler!