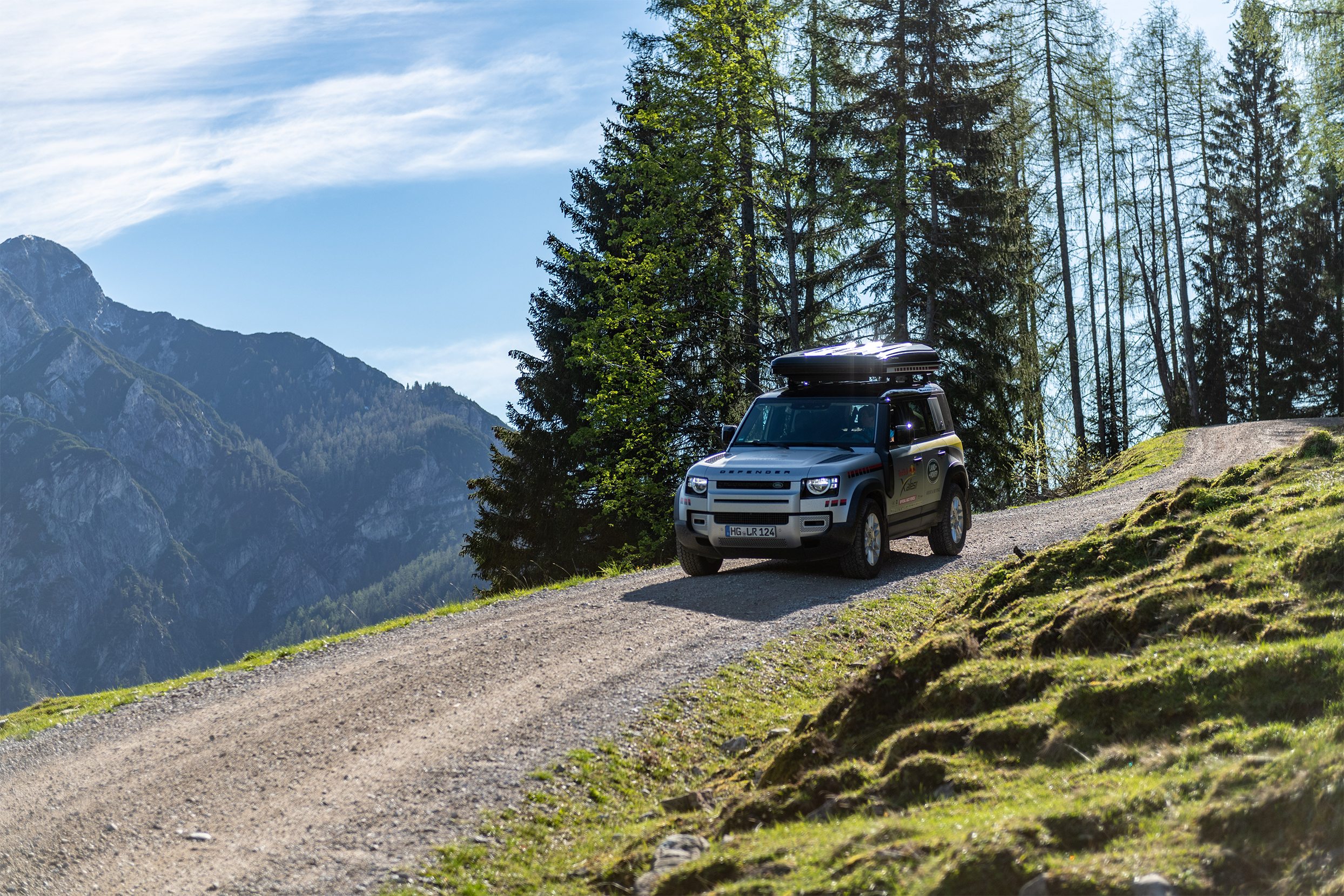 SUV stands for Sports Utility Vehicle, and in the general sense, it refers to any vehicle that is designed for off-road use. But for Overlanding, an SUV specifically designed for this purpose is the best option. Why? For starters, SUVs are much more durable than cars when it comes to off-road conditions.
They're also much larger and can accommodate more people and cargo, making them ideal for long-distance Overlanding trips. If you're interested in Overlanding but don't know which SUV is best for you, read on for our top picks!
---
The Best SUV for Overlanding – 2022 Edition
If you're looking for an SUV that can handle Overlanding, the following models are some of the best options available. All of these SUVs come with great off-road capabilities and plenty of cargo space.
They also come with strong engine performance and all-wheel drive for a smooth ride. Finally, make sure to choose the right SUV for your needs and go cruising!
Toyota 4Runner
If you are in the market for an SUV that can handle a lot, the 4Runner is definitely worth checking out. This vehicle comes with all the features you need to take on any terrain – off-road or on paved roads.
In the United States, off-roaders and overlanders adore the Toyota 4Runner. There's a very good reason for this. It's capable of handling all types of terrain thanks to its crawl control and drive modes. Knobby tires and tough skid plates are standard on upper trim levels.
A Yakima roof basket and a 40-quart cooler are among the accessories available for the body-on-frame Toyota 4Runner. There is enough space in the cabin for four people to sleep. In a pinch, the back seats of the midsize SUV may be folded down to create a camping area.
Subaru Outback Wilderness
The Outback is no exception to the Subaru brand's reputation for rugged outdoor vehicles. When the seats are folded down, it has up to 75 cubic feet of cargo space. To better manage the all-wheel-drive system, most Outbacks have X-Mode or Dual X-Mode drive systems with snow/dirt and deep snow/mud settings.
A more rugged and capable Outback recently debuted. The roof rack on the 2022 Subaru Outback Wilderness may carry a load of roughly 700 pounds — enough for a two-person roof tent — and can handle more difficult terrain thanks to upgraded gear.
Jeep Gladiator
If you are looking for an SUV that can take you anywhere, the Jeep Gladiator is your best option. This vehicle comes highly recommended for overlanding as its robust build and range of features make it perfect for long drives and off-road adventures.
With a fold-down windshield and removable doors and roof, this is the only model with them. The TrailCam off-road camera, which can be added to the Gladiator, is one of several optional safety enhancements offered by Jeep.
Ford Ranger
If you're looking for an SUV that can handle overlanding trips with ease, Ford Ranger is a perfect choice. The Tremor package is a good choice if you're looking for a midsize Ford Ranger pickup. It has an extremely capable Terrain Management System and an easy driveability.
The Ranger is also highly adaptable, from available roof and rear racks to trunk tents. Personal watercrafts, small campers, and trailers can all tow up to 7,500 pounds on the Ford Ranger.
Chevrolet Colorado
If you're looking for an SUV that can take you anywhere, Chevrolet Colorado should definitely be on your list. This pickup can handle some rough terrain thanks to its multiple engine choices, including a diesel powerplant that offers more torque.
Taller suspension, more wheel travel, and locking differentials are available with the Trail Boss package, which can handle severe conditions. The Colorado ZR2 will provide extra extreme capability for those looking for it.
---
What is an SUV
A sport utility vehicle (SUV) is an automobile classification that combines road-going passenger cars with off-road characteristics such as raised ground clearance and four-wheel drive.
SUVs are ideal Overlanding vehicles because they're versatile. Your vehicle will be propelled through with exceptional efficiency thanks to the all-wheel drive, which is ideal for navigating hazardous terrain. With the use of specific tires, the SUV can travel over flatlands or even sandy deserts.
SUVs are perfect for Overlanding because they have a range of capabilities that make them perfect for the job. They come with a high ground clearance, which means you can easily drive over obstacles and through the terrain.
Additionally, they have a spacious cargo area that can accommodate a lot of gear. For the best Overlanding experience, choose an SUV that has a robust engine. This will ensure you're able to handle any terrain you encounter on your journey. Make sure to get auto insurance for your vehicle in case of an accident while Overlanding!
---
Buying an SUV for Overlanding
There are many different SUV models that can be used for overlanding, but which is the best one for you? There are a few factors to consider when making this decision: off-road ability, cargo space, fuel efficiency, price and whether or not you need roof rack capability.
Off-road Ability: SUVs with more off-road abilities tend to be better for Overlanding because they have more ground clearance and suspension parts that are suitable for off-roading. Some of the best overlander SUVs include the Toyota 4Runner, Jeep Wrangler Rubicon, and Ford Explorer.
Cargo Space: SUVs generally have more cargo space than cars, which makes them perfect for Overlanding. Make sure to measure the size of your vehicle and compare it to the cargo capacity of different models before making a purchase.
Fuel Efficiency: Many SUVs are fuel-efficient, which is important when Overlanding because you'll be spending a lot of time on the road. Look for models that get good fuel economy in both city and off-road driving modes.
Price: The price of an SUV will vary depending on its features and capabilities, but most overland SUVs are priced around $35,000–$55,000.
---
Conclusion
If you're planning on Overlanding in the future, you'll want to make sure that you have the best SUV for the job. In this blog, we've outlined the different types of SUVs available on the market today for Overlanding.
We've also included a buying guide to help you choose the perfect vehicle for your Overlanding needs. Make sure to check out our website for more updates on the best SUVs for Overlanding in 2022!