Jeep wrangler enthusiasts all around the world love their jeeps and will go to great lengths to show off their favorite models. But which Jeep wrangler is best by year? This blog post explores this question and shares the best Jeep wranglers by year based on the most Jeep Wrangler owners.
Hodges & Company's market research gathered information on thousands of Wrangler and Wrangler Unlimited owners from 2007 to 2018 and from 2018 to 2021, and it goes into great detail about whether the brand caters more to men than women, whether the typical Jeep owner is a parent, their average annual and median income, where in the U.S. they reside, and much more.
Before we continue, you may also read: The Best Jeep Wrangler Years 1980-2019
---
Best Jeep Wranglers by Year: The Most Jeep Wrangler Owners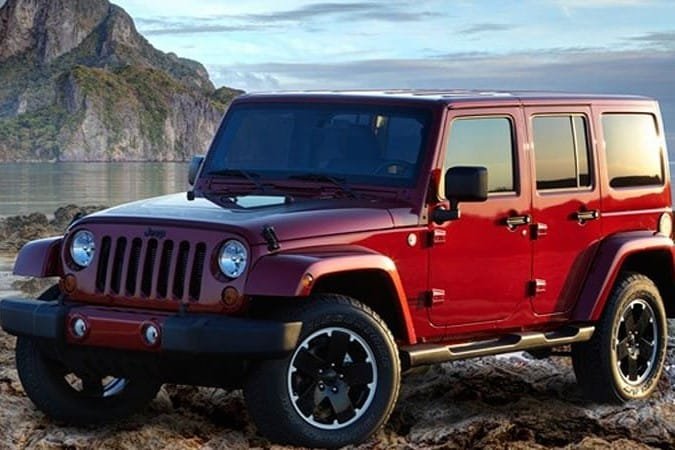 Based on States
Of the 50 states, New York has the highest concentration of 2007–2021 Jeep Wrangler and Unlimited (JK and JL) vehicles, followed by Texas, California, Pennsylvania, and Michigan.
Oklahoma ranked top for having the most Jeep Wranglers (2007-2021 JK, JKU, JL, and JLU) per person, ahead of Michigan, New Hampshire, Wyoming, and finally New Jersey.
Do you want a coffee mug that portrays you? This mountain biking coffee mug is ideal for you if you're a mountain biker! It was created specifically for you, and it reflects your individual personality and style. Today is the day to get your own mountain biking coffee mug!
Based on Gender
The question of whether women prefer Jeep Wranglers over men is another one that is up for dispute. Are soccer moms who pick up the kids from school the majority of the drivers? Or are males still generally in charge?
According to the data, 28% of all Wrangler JK and Unlimited JKU owners from 2007 to 2018 are women, while 72% are men.
The math only slightly alters for the more recent (2018–2021) 4-door Jeep Wrangler Unlimited (JLU) models. Of these models, women make up about 30% of Wrangler Unlimited owners.
However, only 26% of the two-door Wrangler owners in that same year were female.
For its gender research, Hodges & Company obtained information from a consumer database of more than 300,000 Jeep owners.
Based on Income
Jeeps are not cheap, as many people are aware. The starting MSRP for a 2022 Jeep Wrangler base model is $29,995, and the variety of trims and extras will further drive up the price. What does this mean for a Jeep owner's yearly revenue, then?
The statistics show that a two-door Jeep JL has an average annual household income of $115,616. The annual household income of owners of the 4-door Jeep JLU is $122,673, which is a little bit more.
In contrast, the median household income in the US in 2020 was $67,621, while the median income for those who were in the labor force that same year was roughly $43,000.
This information was acquired by Hodges & Company from over 400,000 Jeep Wrangler owners between 2007 and 2021.
How many owners of wrangles also own homes
You probably own a home if you drive a Jeep Wrangler. 94% of new JL and JLU owners between 2018 and 2021 also own a house, with an average price of $200,000.
It goes without saying that a home's worth varies by state. While the average home in California is worth $579,332, the average home in West Virginia is valued at $107,064.
Since 64-67% of Americans own their homes, it is reasonable to assume that Wrangler owners perform better than the US average.
Ownership of JK and JKU from 2007 to 2018 is indicated as being owned by 85% of the owners.
Based on Age
According to the study's statistics, a sizable portion of Jeep Wrangler owners is between the ages of 25 and 54. Following are the typical age distributions of Jeep Wranglers JL owners from 2018 to 2021, 93% of whom are parents:
Under 25: 1%
25 to 54: 38%
55 to 64: 30%
older than 65: 31%
The numbers of Jeep Wranglers JLU owners from 2018 to 2021 fluctuate greatly. The four doors make it popular with families, with 96% of them being reported to be parents.
1% or less for those under 25
25 to 54: 56%
55 to 64: 28%
Those over 65: 16%
92% of Jeep JK owners between 2007 and 2018 are said to be parents:
1% or less for those under 25
25 to 54: 33%
55 to 64: 34
older than 65: 33%
Last but not least, the typical ages of Jeep JKU owners from 2007 to 2018 are shown below, with 94% of them being parents. The four-door Wranglers are extremely popular with families in contrast to the two-door vehicles, just like the modern models.
1% or less for those under 25
25 to 54: 52%
55 to 64: 29%
Older than 65: 19%
Read more about Jeep Wrangler on our blog: The Worst And Best Year Jeep Wrangler
---
Conclusion
Before we go to the end, read more of our guide about the Jeep Wrangler here: Best Year for Jeep Wrangler – Everything You Need To Know
Looking for the best jeep wranglers for your next off-road adventure? Look no further! Our blog has compiled a list of the best jeep wranglers by year, based on the research.
Whether you're a beginner or an experienced off-roader, we have the perfect jeep wrangler for you! Make sure to check out our blog for the latest updated information on jeep wranglers.
For the last, you may be interested in this article: The 5 Best Jeep Wrangler Years and Jeep Wranglers That Could Be Improved