Jeeps are a great car to buy for a variety of reasons. The Jeep has been around for quite some time now, and it has definitely become one of the most popular SUVs on the market.
This popularity is largely due to their excellent off-road capabilities and fuel-efficient engines. Which Jeep should you buy? That's the question this blog post seeks to answer. Read on to find out "are Jeeps good SUVs" and which Jeep SUV is the most reliable.
We have an article about the reliable Jeep fact on our blog. You can check out the article if you want to know more here: Are Jeep Reliable – Everything You Need to Know
---
Jeep History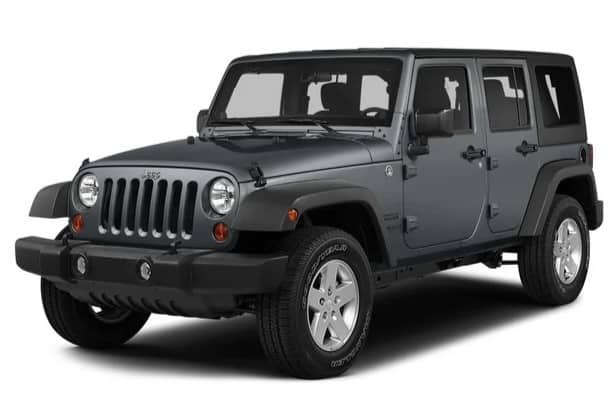 In 1941, the firm that would become Jeep was actually producing military vehicles at the time. The firm created the SUV by providing the first four-door mass-produced car.
Throughout the conflict, the U.S. Army received a lot of Jeeps. The cars were first known as GP (Government Purpose), but as individuals mangled the letters, the name Jeep eventually emerged.
Jeep was expected to become quite popular in America after the war. The business wanted to create recreational cars that could also be used for transportation. The CJ-5 was created in the 1950s and had the longest Jeep production run up to its discontinuation in 1984.
Henry J. Kaiser paid $60 million for Jeep in 1953. 4WD was created under his direction, and the Jeep brand reached more than 150 nations.
The current Wagoneer and Cherokee models, which were initially introduced in the 1960s, helped the company expand into a new consumer market.
In 1970, American Motor Corporation bought Jeep. The CJ-7, which would eventually become the Wrangler, was released in 1976 to commemorate the company's 35th birthday. It wasn't until 1987 that the car was given that moniker formally.
The brand was sold to Chrysler Corporation by American Motors Corporation in the same year. The Cherokee and Wrangler rocketed to enormous fame under this direction. Both the Wrangler and Cherokee received top accolades from reputable automotive journals by 1997.
Today, the company offers a wide range of dependable models to complete the roster. Jeep offers a variety of vehicles for every customer, including pickup trucks and small SUVs.
---
Are Jeeps Good SUVs?
There is no definitive answer to this question as jeeps may be good SUVs off-road but terrible ones on-road. Similarly, SUVs may be better off-road than jeeps but worse in city traffic. Ultimately it depends on the driving conditions and preferences of each individual buyer.
Jeep SUVs are a popular choice for those who want great off-road performance. They're also popular for their fuel economy and comfort on long drives. When choosing a model, be sure to consider its reliability ratings and compare them to other SUV options on the market. Finally, plan your purchase wisely so you don't end up regretting a decision later on down the road!
We have an article about Jeep cars in our article: Are Jeep Good Cars? 8 Things You Should Know
---
Which Jeep SUV is Most Reliable
2021 Jeep Grand Cherokee
There is no definitive answer to this question since reliability can vary significantly between jeeps in the same model year and model. Per consumer polls, the 2021 Jeep Grand Cherokee is the most reliable Jeep SUV. The Grand Cherokee Jeep will require fewer repairs and have a longer lifespan with a consumer reliability rating of 80/100. A Jeep Wrangler is another excellent option, particularly if it fits your intended function.
How dependable is the Jeep Grand Cherokee?
The reliability rating is a score derived from consumer surveys that depict the propensity for problems and required maintenance in the future. The longer your car lasts and the less maintenance you need over its lifetime, the higher the grade.
Your vehicle's dependability has an impact on its resale value as well. This is yet another justification to check your car's reliability rating.
Pros
dependable off-road ability.
a powerful range of engines.
easily operated entertainment system.
Cons
inadequate fuel efficiency.
a midsize SUV's little cargo space.
stable ride quality.
low-class safety rating.
Whether you're traveling on the highway or exploring some of the best off-road trails in the nation, Jeep's utility vehicles have come to define their class.
Other Jeep SUVs
For good reason, Jeep has been around for a while. Jeeps are well-liked by consumers and are regarded as the original SUV.
Here is the Jeep SUV that is recommended by Consumer Reports.
2022 Jeep Renegade
2022 Jeep Compass
2022 Jeep Cherokee
2022 Jeep Grand Cherokee L
2022 Jeep Wrangler
Read more about the reliable Jeep in our article: The 5 Most Reliable Jeep SUV Models – 10 Best Used Jeeps
---
Conclusion
Many people are unsure about whether jeeps are good SUVs or not. However, the truth is that they can be both! In this blog, we will discuss the pros and cons of Jeeps and then recommend a specific Jeep SUV that is most reliable.
So, whether you're looking for an off-road vehicle or just want something reliable and spacious, jeeps are definitely a good option. Make sure to read through the blog to find out more!